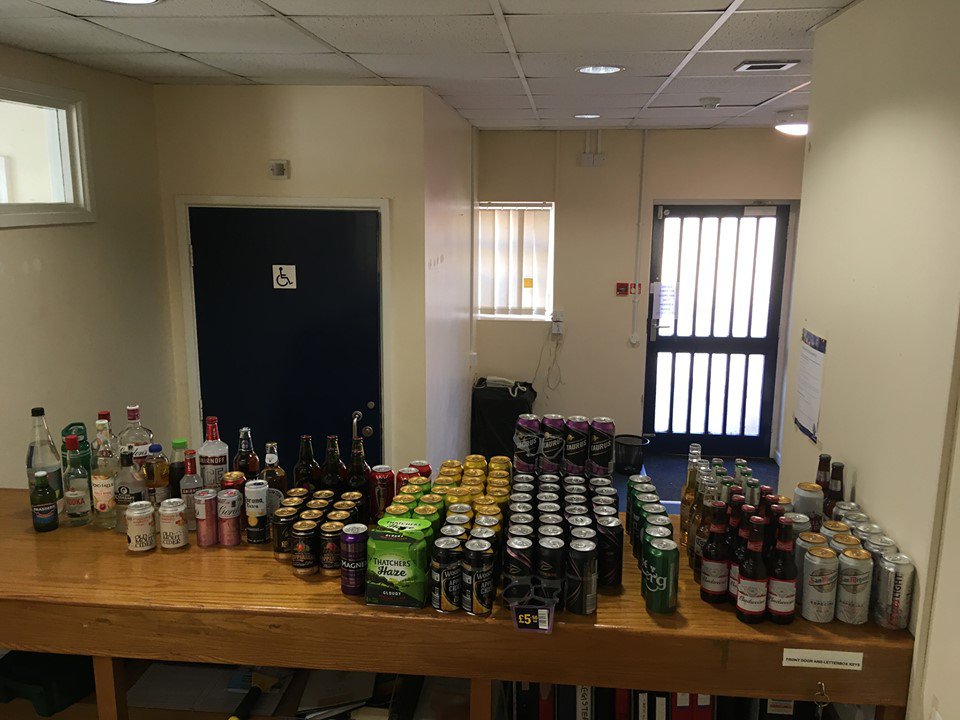 Police took the alcohol from underage drinkers at Carnivals in East Devon.
150 cans and bottles of booze will be donated to charity, after being taken from underage drinkers.
In a post on Facebook, Rural East Devon Police said in previous years they've dealt with "very drunk, very ill and therefore very vulnerable, underage youths on carnival nights."
To try and stop this happening, officers have been confiscating alcohol and last year they donated it to the Sid Valley Food Bank who raffled it to make more than £1,000.
This year across Sidmouth, Seaton and Colyton carnivals, officers "gathered" around 150 bottles (pictured), but Sergeant Andy Squires added that "the vast majority of young people we seized it from were polite, co-operative and genuinely supportive when told what would happen to it. I'm sure they thanked us the next morning as well!!"