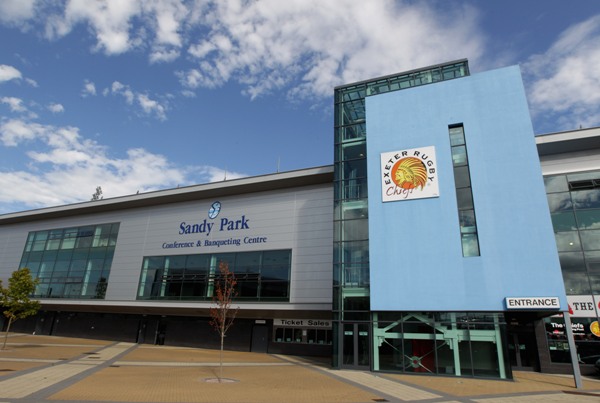 He's moving to French side Bordeaux-Begles
The Argentinian starts his new 2 year contract on Monday.
Before leaving Exeter, the 25 year old wanted to say goodbye to everyone at Sandy Park. "Obviously it's a sad day for me to come and say goodbye to everyone," said Cordero. "I will miss this place a lot. Exeter is an amazing place, as is the club, the guys, the staff and of course the fans. From the first moment I arrived here, it felt like home and everyone treated me like family.
"As a foreign player coming into the club, I didn't know what to expect. At first, I was very nervous and afraid, but that soon went and I have to say this has been one of the best experiences of my life for me and my wife."
A knee injury in April this year cut short his season but he still says: "It was an amazing season for me and for the team."
"To help the team reach the final again was very good, but at the same time we were disappointed not to win it come the end. That happens sometimes, but I think there was so much that we can be proud of and that the club can work with moving forward."
"Now is the time for me to move on and I will miss everyone a lot," he said. "I wish everyone at the club the very best and I will keep following you from France. Personally, I can't say anything bad about the place, everything was a plus for me.
"It was different, of course, to being back home in Argentina. The weather, the language, it took me a little while to adjust to that, but I feel I leave Exeter not only a better player, but also a better person.
"The lads here are like family. Every day you wake up and you want to come to train. It's a fun place, mad at times, but everyone knows when to have fun and when it's time to work. Now, I'm looking forward to going to Bordeaux, doing my best there, and playing as much as I can.
"Again, I have to try and learn a new language. I've been a bit lazy on that front, so the first month may be a little tough for me, but hopefully I can pick up the language, make some new friends, and play some rugby."