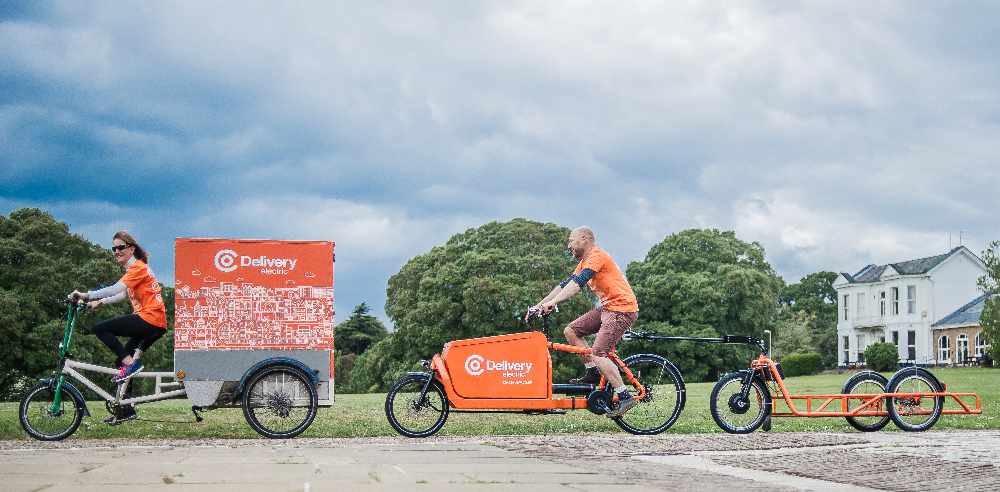 Odd-looking contraptions save energy
Resembling an elongated motorcycle sidecar combination, eCargo bikes are coming to Exeter. Devon County Council's nabbed £80,000 from the Energy Saving Trust to buy nine of them for Exeter, in a project involving the city council, university and RD&E Trust. They'll be used for business travel and business deliveries in the city. They estimate they'll save more than 20,000 miles a year that are currently made by petrol and diesel vehicles. At around £9,000 per bike, they're the price of a small new car.
Four bikes will be used to expand the eCargo courier service in Exeter, enabling more businesses to deliver goods across the city. Teams from the university will travel between different sites around the city. Devon County Council workers will be getting around carbon-free to slap tickets on errant motorists breaking parking rules.
The scheme will build on the partnership with Co Cars, which has more than 30 car club vehicles in Exeter, and its cycling arm, Co Bikes, the UK's first citywide electric bike hire docked network which has 100 e-bikes in the city.
Councillor Stuart Hughes, Devon County Council cabinet member responsibile for cycling, said: "It will be another important contribution to reducing carbon emissions and reach carbon neutral targets by 2030 by helping to develop a more integrated, shared and sustainable transport network. The use of e-Cargo bikes will demonstrate to businesses and individuals that electric bikes offer a realistic alternative to meet local transport needs."
Councillor Andrew Leadbetter, Devon County Council Cabinet liaison member for Exeter, said: "These will help to reduce car and van movements in the city, helping tackle congestion and carbon dioxide emissions in Devon."
Mark Hodgson, founder and MD of Co Cars & Bikes, commented: "During the Covid-19 crisis, our Co Delivery cargo bikes have helped support local, independent businesses by providing a zero emission delivery service around the city. We're now seeing a huge increase in interest from other businesses wanting to explore how our eCargo bikes can help keep their goods and services moving around our city whilst helping achieve Exeter's net zero Carbon target. This very welcome announcement will allow us to scale up Co Delivery to meet the demand."
Tim Anderson, head of transport at Energy Saving Trust, said: "The Department for Transport eCargo Bike Grant Fund attracted a significant number of applications. The 18 local authorities who have successfully secured funding will purchase a total of 273 eCargo bikes and nine eCargo bike trailers, enabling more businesses to benefit from access. eCargo bikes are an attractive low carbon transport solution which offer important benefits, most impressively fuel cost savings and contributing to improved local air quality. Last mile delivery is an important area for consideration in our journey to reduce transport emissions to net zero by 2050."