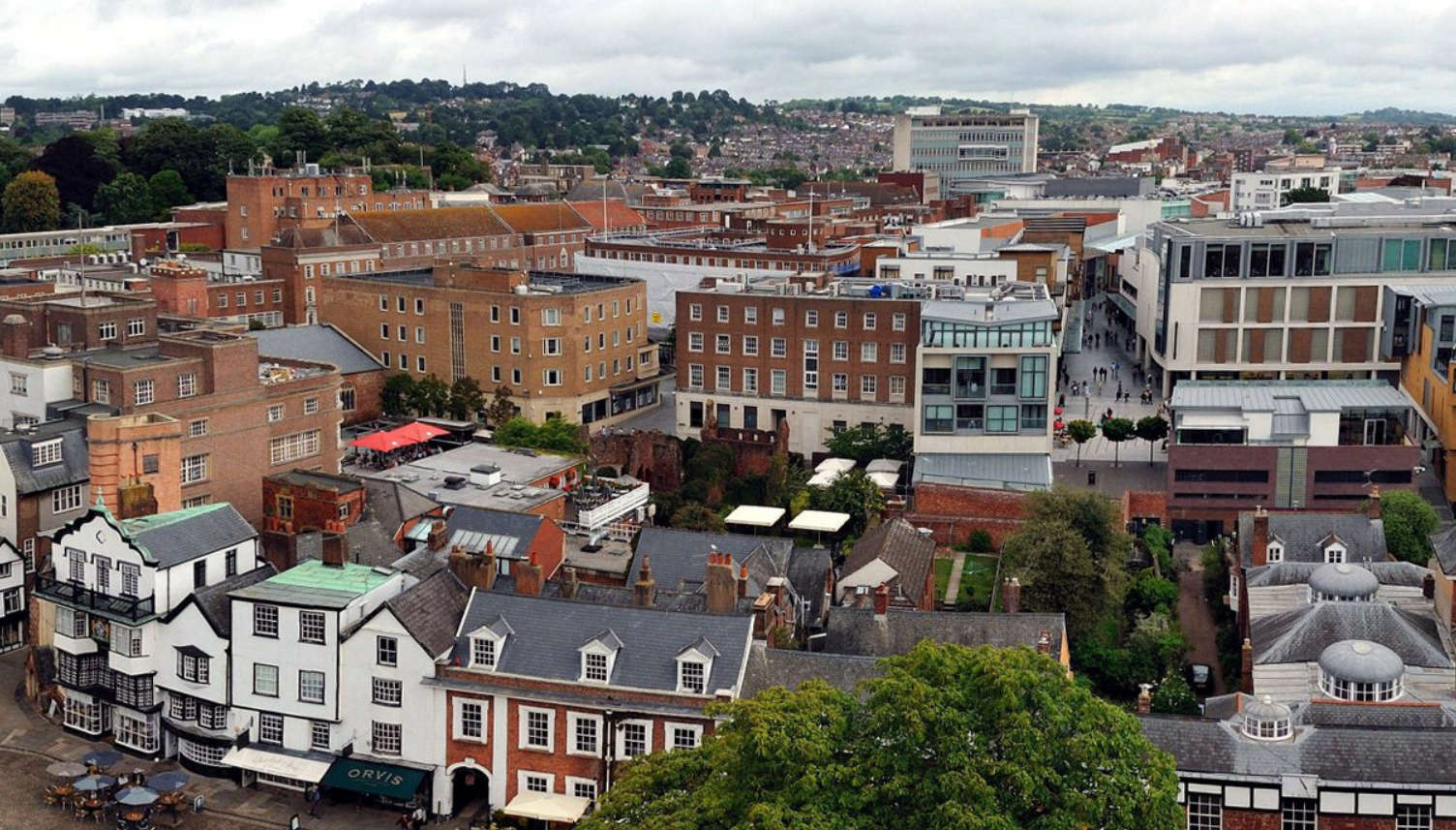 Image: Smalljim/Wiki Commons
The biggest increase for years
Council housing rents in Exeter are to increase by 4.1 per cent from April.
The decision, which is also being applied to garage rents and service charges, will mean an average weekly increase of just over £3 per property.
The city council says the move is necessary due to tenants benefiting from an annual one per cent cut in rent between 2016 and 2020 as part of government policy – leading to almost £8 million of lost housing revenue – and a lower-than-expected rise of 1.5 per cent in the current financial year.
A report to the council's executive, which approved the rise, said: "Significantly the costs of services and labour are already increasing above inflation and a reduced rent increase would lead to a reduction of service delivery."
But in a month where the government's energy price cap is set to be lifted, national insurance contributions will go up and council tax is likely to rise, the increase will add further strain to household finances from April.
While acknowledging the potential impact of the increase, adding that officers have "worked to assist households in financial difficulty where possible," the report explained how it "would have a positive impact on projects which would assist tenants financially in other areas," like retrofitting to help reduce energy bills.
It continued: "Many tenants will have their rents met by housing benefit (HB) or universal credit (UC), so a lower rent increase will not necessarily benefit them. 30 per cent of the council's tenants are on full HB, 10 per cent on partial HB and 20 per cent in receipt of UC."
Dave Hodgson, the council's finance officer, defended the increase, saying the typical rent with the increase would go up to £80 a week, compared to £89 for an equivalent housing association property and £180 a week in the private sector.
"Therefore, it's still the lowest rent in the city for a property," he concluded.
Deputy leader Councillor Laura Wright (Labour, St Thomas) explained the lack of debate on the issue by saying there had been an "awful lot of discussion around this" with officers and the executive, and that "everybody is very much behind this for all the right reasons."
The executive unanimously approved the increases from April.