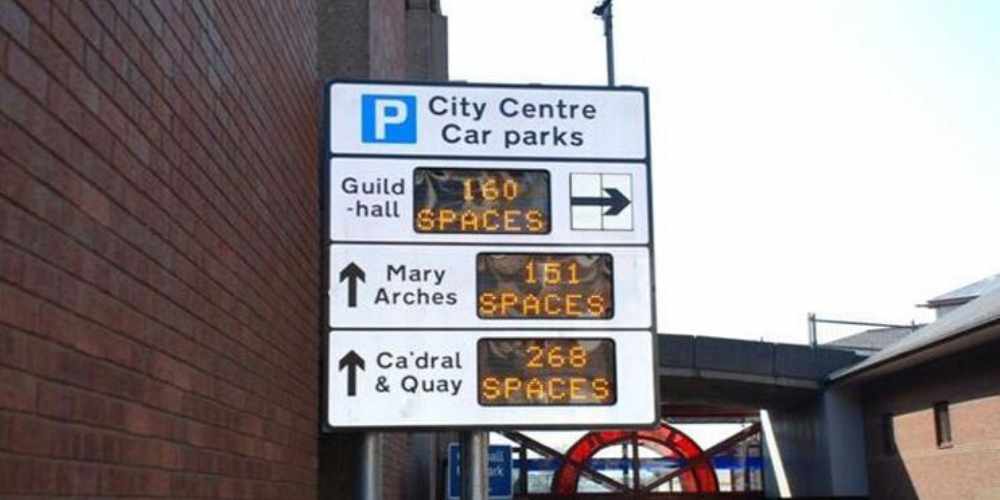 Cllr Diana Moore wants free Thursday night parking scrapped
The leader of Exeter City Council has accused a Green councillor of attempting to car shame the people of Exeter and surrounding areas, after she called on them to scrap free parking on Thursday nights.
Councillor Diana Moore says the council is set to lose at least £35,000 as a result of the scheme, and wants that to help fund the reopening of some of the city's public toilets.
Cllr Moore said: "This has increased car journeys into the city centre on Thursday evenings, adding to congestion and air pollution, but without any apparent increase in the use of city centre shops.
"So the council is losing vital revenue, and there is a cost to our environment and health which is suffering from the extra car journeys while city centre businesses appear to be gaining nothing from the policy. This is a no-win move, it's time to scrap free parking on Thursday evenings."
But leader Phil Bialyk says the trial was about trying to offer an alternative to shopping on a Saturday and they are fully committed to a 2030 Carbon Neutral agenda.
Cllr Bialyk said: "I was sent an email by Cllr Diana Moore asking for a meeting regarding this matter only last Friday. I have an open door for people of all parties who genuinely want to solve and tackle the issues this city face. I did not anticipate that it was simply a political PR stunt.
"Sadly, this is a short sighted and misunderstood attempt to car shame the people of Exeter and surrounding areas."
He added: "All our surface car parks in the city are free at night. People will already know Devon County Council, who operate a huge amount of Exeter's City Centre parking spaces, operate a widely used free on-street parking at off peak times.
"This trial simply added our multi-story facilities to see if continuity helped. And we were always going to review it.
"I remain committed to working with everyone, including Cllr D Moore, but regret her decision to conduct council business in this way."