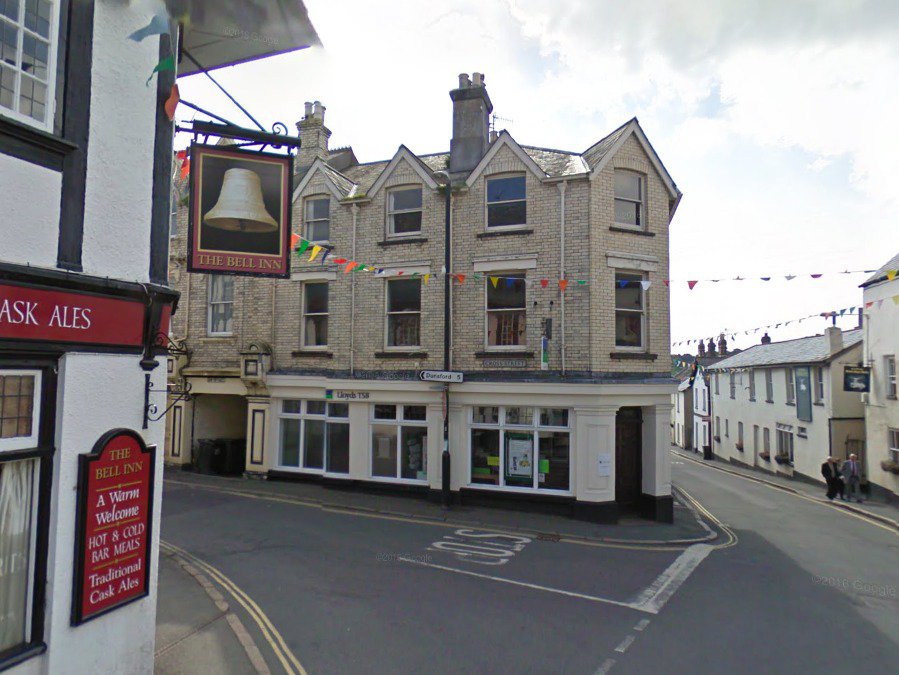 The surgery will be filling the former Lloyds Bank property in Moretonhampstead
Dartmoor's last high street bank branch which closed more than a year ago is to be turned into a dental surgery.
Planners approved the change of use for the former Lloyds Bank in the centre of Moretonhampstead requested by a local practice looking for more space.
They were told that national park policy was to resist the loss of financial services use.
A change of use would usually only be allowed after the property had been marketed unsuccessfully for a year.
But although that had not been done in this case, it was unlikely that another financial business would come forward to take it over.
The application had the benefits of bringing an empty building back into use and keeping the practice in the village to provide a service for local people.
Members of Dartmoor National Park Development Management Committee were told the change of use was supported by the parish council.
The voted in favour of the application for the building at the corner of Station Road and Cross Street.
The opportunity for a pun was not lost on two committee members during the debate.
Peter Harper said: "This is a very vibrant part of the centre of Moretonhampstead. I'm glad to see we are going from having deposits to withdrawals."
Kevin Ball added: "I was going to say it is nice to see we are filling in."
William Cann raised the question of access to NHS services, but was told it was not a planning issue.
The Lloyds branch at Moretonhampstead was shut in May 2017 as part of a series of closures across Devon due to a fall in use. Four more closed last year in Devon.
Lloyds said the closures were due to changing behaviour and a fall in transactions.
The bank said it was increasing the number of mobile branches and customers could still do their banking in person at nearby post offices.