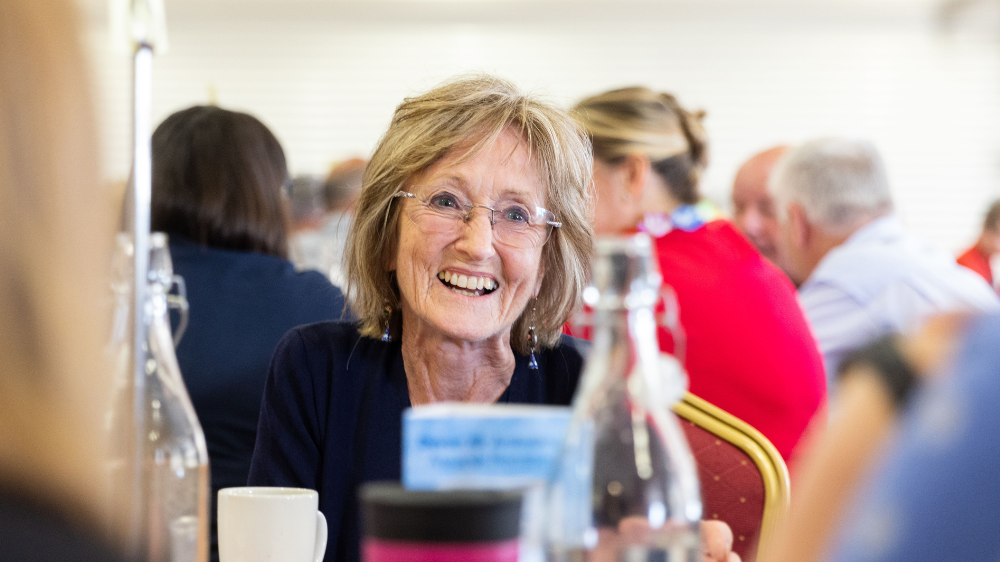 Ann Ralli becomes 'Life President'
The lady who got Devon Air Ambulance off the ground has been given a new prestigious role.
Ann Ralli began the Ceri Thomas appeal following the tragic loss of her son when he was knocked from his bicycle near Sidmouth in 1986.
When Ann asked doctors what could have saved her son, she was told that the quicker a patient receives treatment, the better their chance of survival. This stayed with Ann, and she launched the 'Ceri Thomas Appeal' to raise funds to get an Air Ambulance for Devon.
6 years later, after holding countless fundraisers, liaising with many council, health, and aviation officials, and gaining the vital support of those in her local community and across Devon, Devon Air Ambulance (DAA) was launched in 1992.
Over the past three decades Ann has continued to play a vital role as an ambassador for the charity and to thank her for her determination, commitment and incredible support, the charity has recently announced that she is to be awarded the title of Life President of Devon Air Ambulance.
Heléna Holt, Chief Executive Officer at Devon Air Ambulance said:
"Ann has achieved remarkable things in getting Devon Air Ambulance off the ground for all of us. As well as the huge task of raising the funds to launch the charity, she faced significant challenges and even opposition from some of the powers that be at the time. The fact that she succeeded is a testament to her grit and determination and I cannot imagine a better role model for this position than Ann."
The Life President holds a prestigious and symbolic role serving as a prominent ambassador and advocate, embodying the charity's values and mission. Although now living in the USA, Ann's involvement still centres around representing the charity at public events, supporting fundraising efforts, and promoting the charity's work to inspire and engage with local communities.
She most recently delivered a heartwarming message of thanks to the charity's dedicated volunteers who were attending a special Away Day which they found incredibly motivational.
In a statement about being named Life President, Ann Ralli, Founder of DAA said:
"I started this charity so that other families did not have to lose their loved ones, like we did. I have been with it, every step of the way, from those dramatic and turbulent beginnings to the present day - meeting, talking to, and working with our growing Air Ambulance team.
I could not have achieved this without the people of Devon, who listened to Ceri's story and understood that having an air ambulance in Devon was extremely worthwhile and very much needed. They backed me to the hilt and made it all possible.
I am so proud to be receiving this recognition and I know that Ceri would be proud too that because of him, the whole county, and our air ambulance team, he has made a difference, just like he always wanted too."
The position will be held for life, signifying Ann's continued dedication to DAA's values, vision, and mission - to transform time critical care through prevention, treatment, and recovery.
As DAA's Life President, Ann will continue to make a lasting impact on the charity's efforts, cementing what is already an incredible legacy.
This new and exciting role provides her an opportunity to inspire positive change and contribute to the community's well-being through the charity's initiatives.