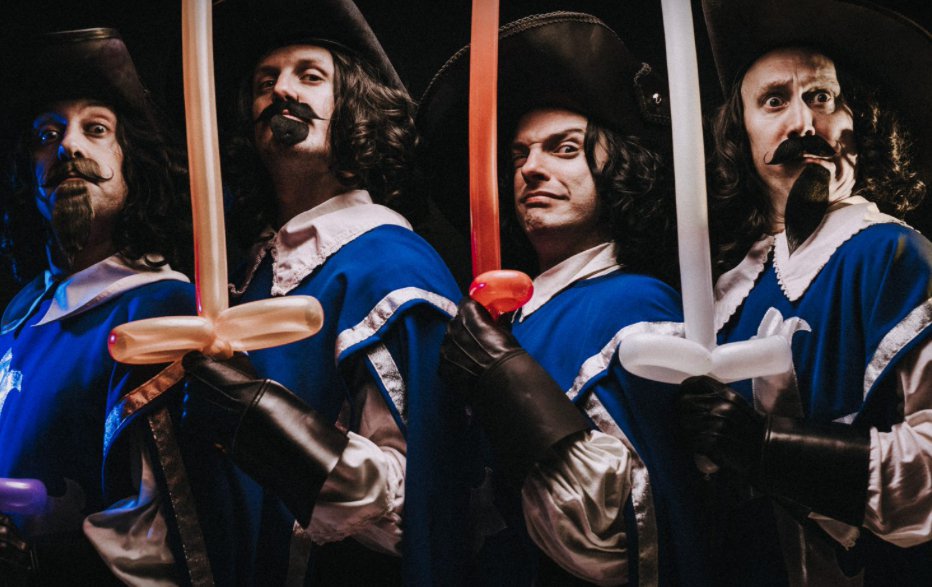 Devon theatre company Le Navet Bete (courtesy: Le Navet Bete)
Covid cash for theatre, dance and books
Arts organisations across the county have been thrown a lifeline in the form of grants to plug some funding gaps during the coronavirus crisis.
The money is a proportion of £8.5 million going into groups in what the Arts Council thinks is the south west, by which they mean places such as Gloucestershire and Hampshire as well as Devon and Cornwall. The emergency response package is there to "help alleviate the immediate pressures faced by artists, creative practitioners, arts organisations, museums, and libraries over summer – supporting them as they continue to serve their communities during this crisis and affording them the time to stabilise and plan for the future."
Among the beneficiaries are two Exeter theatre groups, the comedy troupe Le Navet Bete and children's group Paddleboat Theatre. The Arts Council says: "Ensuring equitable access to funding, and a continued commitment to diversity and inclusion, underpinned the guidance for the emergency response package and funding priorities. Over £678,600 has been invested to support 31 disability-led organisations across the south west, almost £600,000 has been awarded to 25 black and minority ethnic-led organisations and over £3 million of funding has been awarded to female-led organisations." £50 million of the Arts Council's emergency response package was available to support organisations outside of the Arts Council's National Portfolio, with £6.5 million going to 302 organisations across the region.
Among the Devon groups getting cash are:
Crediton Community bookshop £35k
Ilfracombe Museum £15k
Le Navet Bete £35k
Paddleboat Theatre Company, Exeter £21k
Phoenix Arts Centre £35k
Torbay Economic Development Company £35k
University of Exeter innovation, impact and business £30k
Ninety per cent of the Arts Council emergency funding package comes from the National Lottery.