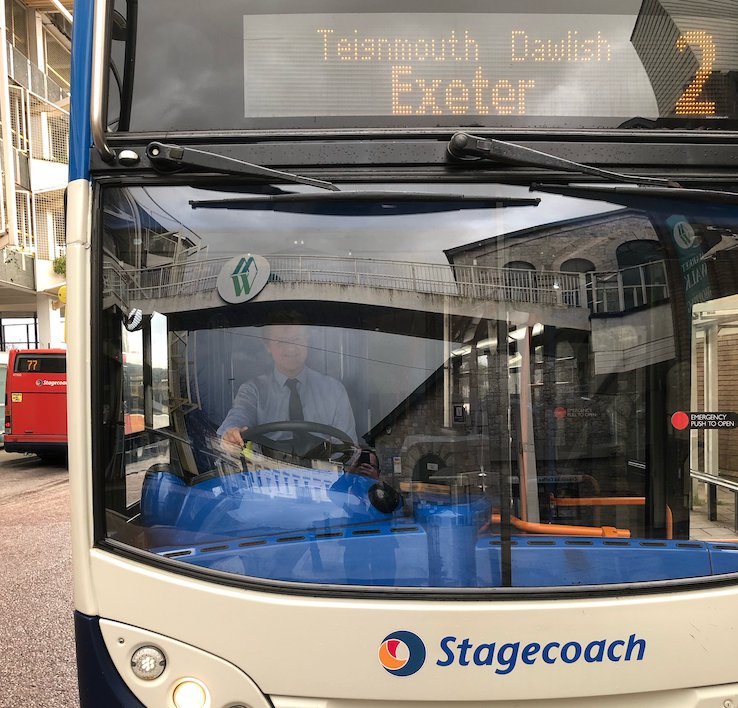 They're transferring despite shortages here
The secondment of some Devon bus drivers to the Commonwealth Games in Birmingham has been called a "slap in the face" for residents.
Councillors have criticised the move by Stagecoach, at a time when the operator is cutting some services because of a shortage of drivers and a drop in passengers compared to pre-pandemic levels.
It has been claimed that at least 29 of the operator's Devon drivers will work in the midlands during the Commonwealth Games, which runs from Thursday [28 July] until 8 August. A full meeting of Devon County Council last week heard the total number could be "over 50."
Stagecoach did not deny the figures when approached for comment. It admitted the secondments will affect services but added "extensive planning has taken place to ensure that this has the minimal impact on our regional bus services."
Speaking at the full council meeting, Councillor Rob Hannaford (Labour, Exwick & St Thomas) took particular issue during a speech criticising the bus service in Devon.
"It's great that [the Commonwealth Games] is being held in this country and I'm sure we wish that everybody that's competing there good luck – wherever they're coming from all over the Commonwealth. I'm sure it's going to be a fabulous event," he said.
"But we don't have enough drivers. We don't have enough buses. Our people aren't getting around the county for work and jobs and to hospital appointments. And it's certainly not acceptable that Stagecoach is going to siphon off this amount of drivers and buses.
"I think it's a slap in the face for people in Devon and I think it shows almost that Stagecoach isn't taking any of these issues seriously."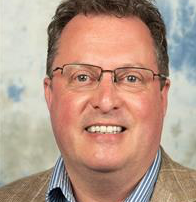 Changes don't ring Cllr Rob Hannford's bell
Leader of the county council, John Hart (Conservative, Bickleigh & Wembury), added: "We are really concerned about the movement of so many bus drivers at a time when we are short of bus drivers in Devon in the first place."
Members agreed that if the government hands more power to Devon in future, the county could eventually manage local bus services.
In the meantime, from the autumn, an 'enhanced partnership' will be set up so the council and local bus operators can improve services.
Councillors also agreed to officially "express concern" over recent timetable changes, reductions, and revised routes – including a recent decision to axe Exeter's night buses.
The authority will also contact Stagecoach to protest the secondments "at a time of great public transport pressures in Devon" and asks them to "concentrate on restoring reliable, affordable, safe public transport" across the county.
On the secondments, a spokesperson for Stagecoach South West, said: "We have a strong track record of delivering services for major sporting events all over the country, and we are proud to be taking part in events in the West Midlands later this month.
"Over 1,000 drivers and support staff from right across the country will be helping to deliver crucial transport services, and extensive planning has taken place to ensure that this has the minimal impact on our regional bus services.
"However, we are not immune from the national skills shortage that is affecting around three-quarters of businesses across the UK. This is having an impact on the services we can currently deliver, and the services we will be able to deliver between 28 July and 8 August.
The operator is "focused on doing everything we can to mitigate this," adding nearly 1,000 new recruits have joined over the past year and that millions of pounds are being invested in apprenticeship programmes.
"We have also taken additional steps over the coming weeks to maximise the driver resource we have available, such as drivers staggering their holidays across the summer, and postponing some refresher training activities for existing staff. We will also be using third party contractors where possible for the event in the West Midlands to deliver the best all-round solution in the current environment.
"We are continuing to run the majority of our services in the south west but we are advising customers that there may be some changes needed to their services between 28 July and August, and our website will be kept updated with the latest information."
Cabinet member for transport Councillor Andrea Davis (Conservative, Combe Martin Rural) is meeting the managing director of Stagecoach South West, Mike Watson, next Monday [1 August] to discuss the ongoing problems.
In April, Mr Watson stressed a plan was in place to improve the network and bolster staffing levels, which he says were being made worse by covid-related absences.