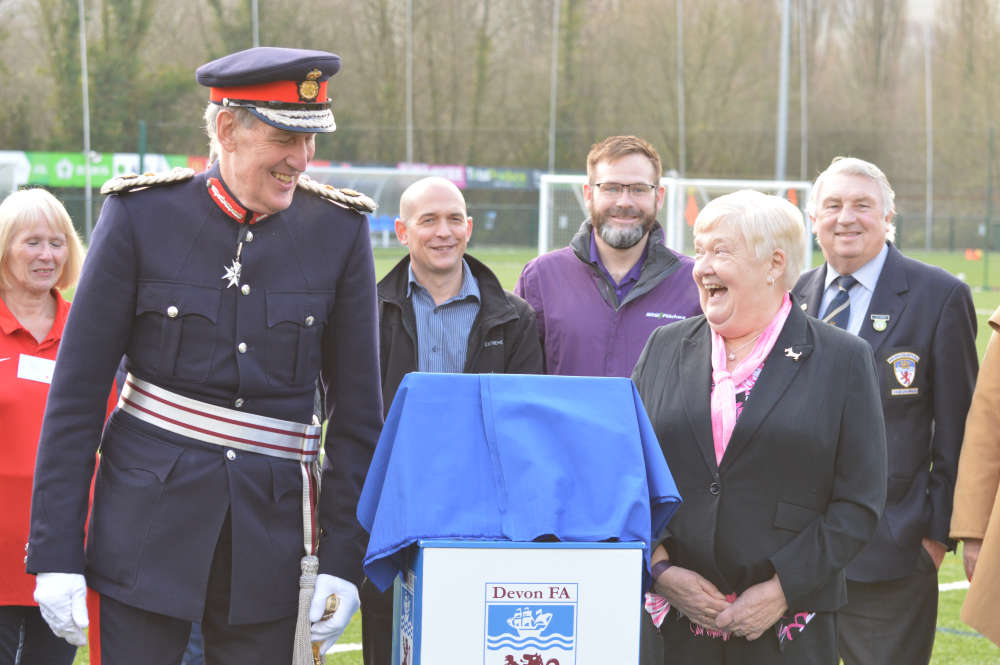 Devon FA launching 3G pitch (courtesy: Devon County Football Association)
Football field goes artificial
Devon FA has introduced an upgrade to the football pitch on Coach Road in Newton Abbot.
The surface material called 3G (third generation) consists of three elements; synthetic turf, sand infill and rubber infill, an enhancement on the original grass pitch.
Redevelopment on the site, which began in January 2020, was funded with the help of a grant of more than £600,000 from the Premier League and the Football Association Facilities Fund, and £100,000 from Teignbridge District Council.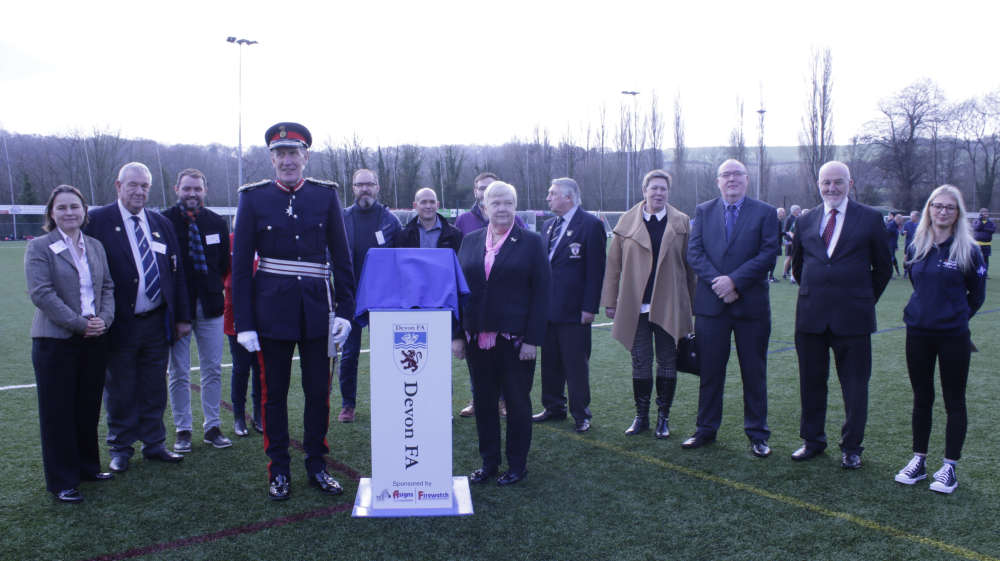 Devon FA chief executive, Paul Morrison said this following the opening: "Our dream has finally become a reality thanks to the support of Teignbridge District Council and the Football Foundation. It's terrific to see our football family and the community all enjoying the benefits of using our All-Weather Pitch".
Chris French, Devon FA's county development manager, added: "It was excellent to share this landmark day for the county FA with our stakeholders, partners and local community who all will be part of this facility and future football facilities in Teignbridge and around the Devon".