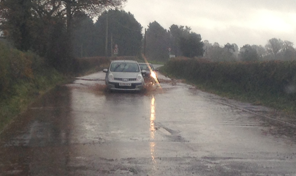 Devon is to receive more than nine million pounds to help pay for the damage to its road network, caused by flooding.

The severe weather in July left the county with a clean-up and repair bill of more than five million pounds, and a further three million pounds worth of damage was caused in November.

The capital funding announced by the Government will be spread over two years with most of it coming in the next financial year.

A similar 'Winter Damage' grant which came in last year paid for around 800 road repair schemes.