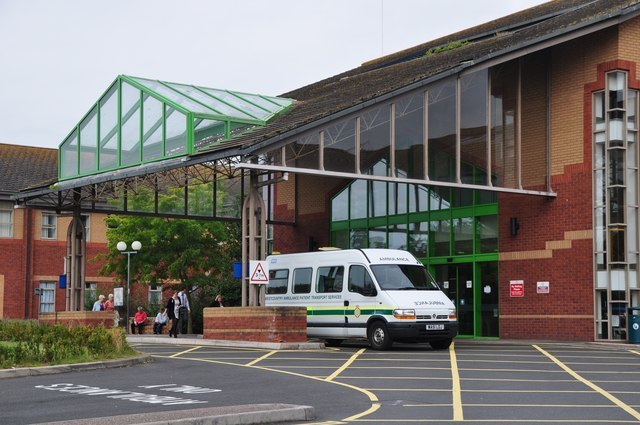 Lowest proportion of patients in England
Three of Devon's four hospital trusts have the lowest percentage of beds occupied by covid-19 patients in England.
Figures from NHS England and the Health Service Journal as of Monday 11 January, show that the Northern Devon Healthcare Trust, which runs North Devon District Hospital, has the lowest percentage of adult acute beds occupied by covid patients at just three per cent.
Torbay and South Devon NHS Foundation Trust (Torbay Hospital) has just five per cent of beds occupied, while University Hospitals Plymouth (Derriford Hospital) had eight per cent of beds occupied. These are the only three trusts in England were the number was below 10 per cent.
In contrast, at least 10 hospital trusts of the 123 in England have half or more of their adult acute beds occupied by covid-positive patients, with 45 of them having at least a third of their adult general and acute beds occupied by covid-positive patients.
These findings are based on HSJ's analysis of NHS internal figures up to 11 January. It covers adult general and acute beds only — not intensive care, where covid pressure is also very high.
The Royal Devon and Exeter NHS Foundation Trust currently has 17 per cent of its beds occupied by covid patients, with the Royal Cornwall Hospitals NHS Trust at 12 per cent.
The Northern Devon Healthcare Trust also saw the biggest percentage change based on the previous week, dropping 11.3 per cent. Figures for Torbay rose by 1.8 per cent, Plymouth by 6.8 per cent, Cornwall by 6.7 per cent, and Exeter by 2.9 per cent.
Hospitals dealing with covid occupancy of more than 33 per cent are highly likely to be under serious operational pressure. However, this analysis cannot take full account of factors like cancelling elective care, the way beds are counted and reported, or the concentration of covid pressure at particular hospitals within multi-site trusts. Nor does it reflect the number of non-covid patients a trust is treating.