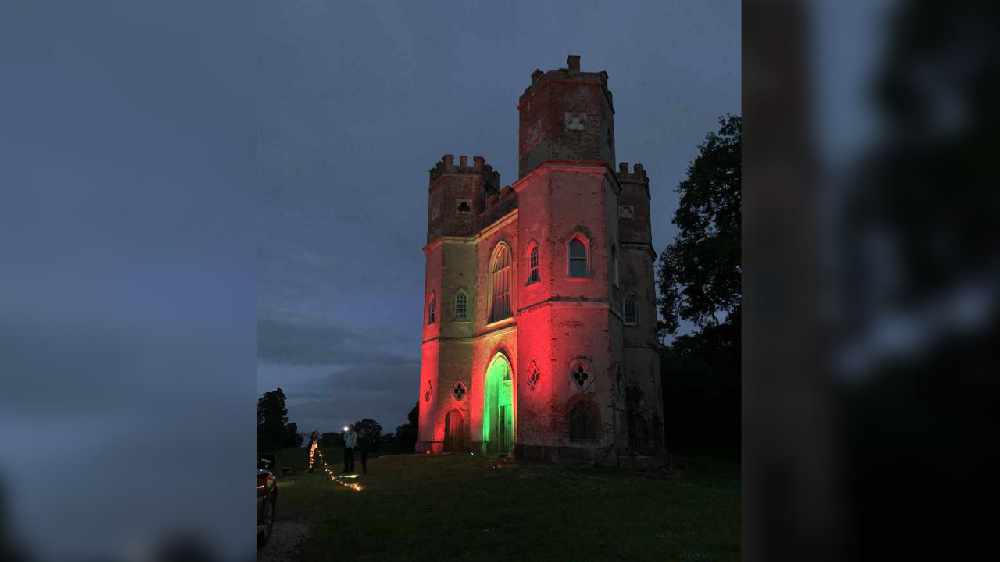 Let there be light (courtesy: Exeter Extinction Rebellion)
Climate change protestors not happy
Beacons were lit at high points around Exeter on Thursday as world leaders gathered at Carbis Bay for the G7 summit.
Beacon Hill, Whitestone Mast, Powderham Belvedere and Haytor were illuminated flash lights at 10pm forming part of the G7 Beacons chainaround the country.
Although climate change is on the agenda at the summit, protestors, including groups such as Extinction Rebellion, are targeting the event. They claim none of the G7 nations have done enough to prevent a climate catastrophe.
Last week, activists made a similar point at a Devon County Council meeting on the issue. The council declared a climate emergency two years ago, but objectors say policy changes are not being implemented quickly enough.
Becky Wells, a garden designer from Exeter, is: "angry that governments have known about this for decades but have chosen not to act. The first duty of any government is the protection of its people.
"We've had enough of fine words. and empty promises," Becky said, "of governments kicking the can down the road rather than showing real leadership."

Margaret Turner, 81-year old grandmother from Newtown, Exeter, said: "I want to take part in lighting a beacon – a beacon in a chain of beacons shining a way on the journey to Carbis Bay and the G7. Light only travels in straight lines, swiftly, though the path these beacons light up may be tortuous, uncertain, challenging. Beacons may warn of hazards and threats, or may light a way to safety or may symbolise hope – or play a part in all of these things".

Belvedere in lights (courtesy: Rob Hilton/Extinction Rebellion)