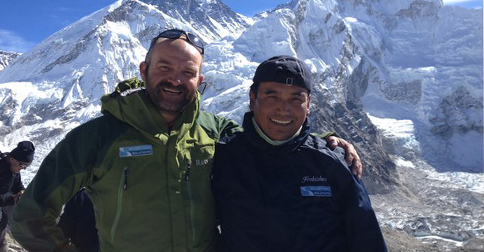 An East Devon man is walking to London to raise money for the people of Nepal, who have been caught up in the earthquake.
Paul Mattin left his home in Woodbury Salterton earlier this week and is now walking past Stonehenge.
He's hoping to raise fifty thousand pounds as a result of his 170 mile trek.
Paul says he wanted to do anything he could to help.