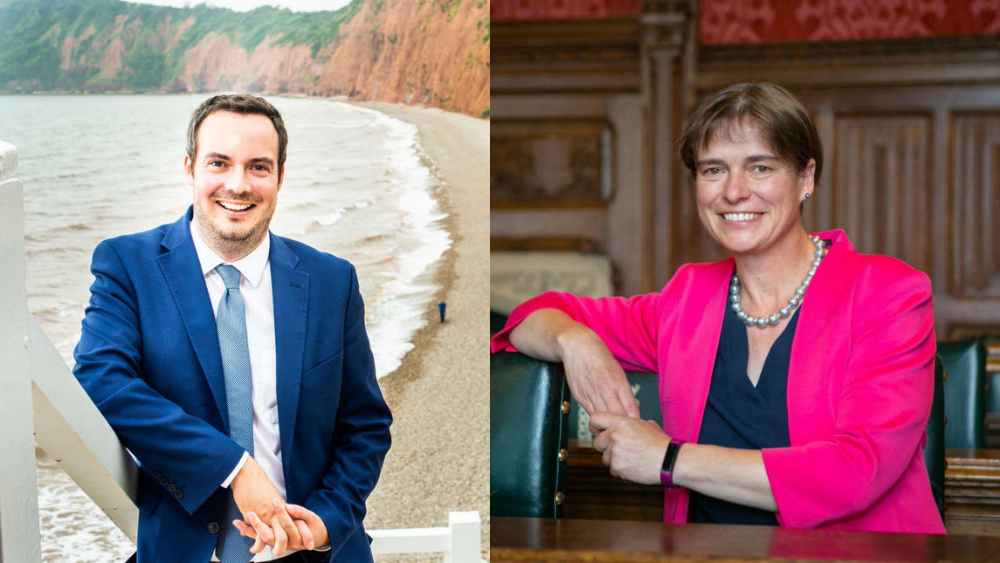 East Devon MP Simon Jupp (left) and Selaine Saxby (courtesy: Gareth Williams and Selaine Saxby).
Another writes 'no confidence' letter
Two of the five Devon Tory MPs who met the prime minister in Downing Street on Monday have now knifed him.
Selaine Saxby has resigned as parliamentary private secretary at the treasury, a government job.
Writing on Twitter, the North Devon MP says hasn't spoken out before because she didn't want to cause a distraction during the Tiverton & Honiton by-election.
As it turned out, she didn't need to. The Conservatives lost their 24,000 majority.
She now says "silence is not compatible with her view or position."
East Devon MP Simon Jupp has published a letter saying he no longer has confidence in the prime minister.
Mr Jupp, who is a backbencher, says the prime minister has "demonstrated admirable leadership on the international stage to support Ukraine," but that many of the challenges "are a result of self-inflicted wounds."
By 3 p.m. on Wednesday, 21 people holding government jobs had resigned. Former health secretary Savid Javid gave a devastating resignation speech after prime minister's questions, reminiscent of Sir Geoffrey Howe's assassination of Margaret Thatcher from the same benches, that predicated her downfall in 1990.