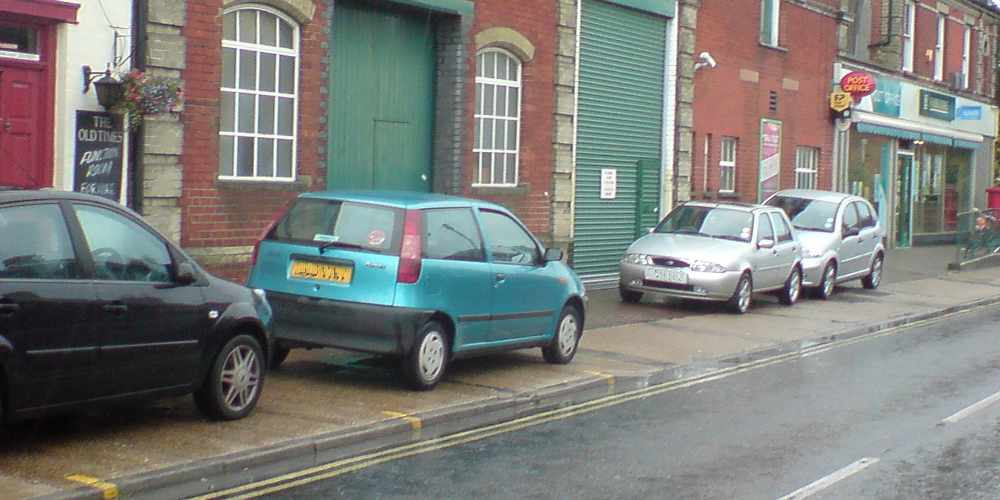 A ban on pavement parking is already imposed in London
East Devon MP Simon Jupp says he supports plans to tackle parking on pavements across England, which could soon see a ban introduced.
A ban on pavement parking is already imposed in London, but the government's launching a consultation to consider bringing it in everywhere.
It follows a report by MPs on the transport committee, which warned of the physical dangers particularly to those blind and partially sighted.
The Transport Committee, of which Mr Jupp is a member, said: "Pavement parking has a detrimental effect on people's lives. A vehicle partially or wholly parked on a pavement creates an obstruction for those with visual or mobility impairments and those who care for others.
"The risks include physical dangers as well as social isolation and loneliness for those who feel unable to leave home safely."
I support plans to address #PavementParking to help those less able get around their communities. This is a real problem in #EastDevon and I'll work with the Government to get the right plans in place. https://t.co/JsYGM0ripG

— Simon Jupp MP (@simonjamesjupp) March 12, 2020
Blanche Shackleton, head of policy, campaigns and public affairs at Guide Dogs, said: "Pavement parking prevents people with sight loss from getting out and about safely, resulting in feelings of loneliness and isolation.
"We look forward to working with the Government to make this proposed law a reality."