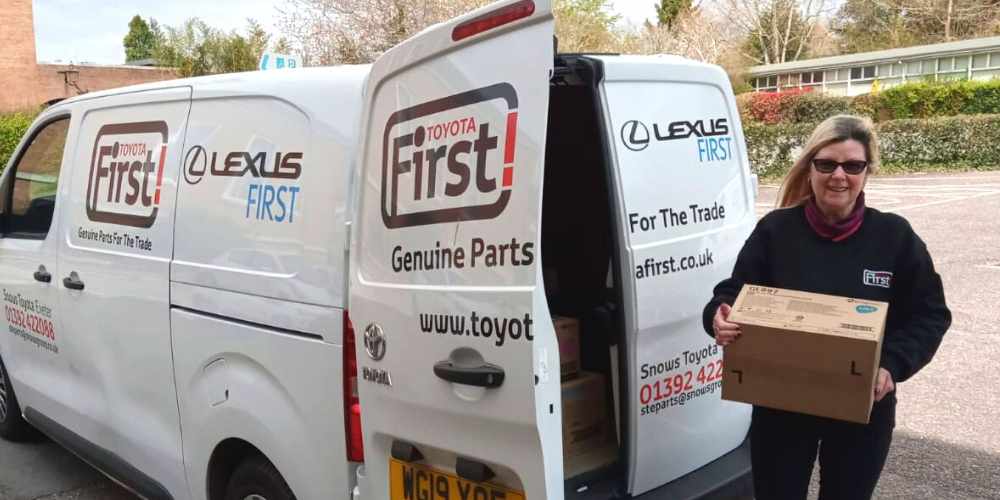 It's to bolster national supplies
More than 100 organisations across Devon have shared personal protective equipment (PPE) to strengthen the supplies available to frontline carers in the county.
Last week, NHS and social care leaders in Devon wrote to businesses and organisations across the county encouraging them to share PPE they don't need to bolster the national supplies that are being delivered to the area.
Exeter-based airline Flybe was among the first businesses to give spare PPE and this week, Snows Toyota Exeter also supported the initiative with a generous donation of gloves.

Among the other businesses to step forward is Theatre Royal Plymouth, which has given items including gloves, splash suits and facial protection. Its chief executive Adrian Vinken says: "Our core staff are working hard to keep the theatre safe and ready throughout this period but our manufacturing teams at TR2 have had to stop working on new shows. They normally use a lot of protective equipment and so were delighted to be able to donate this essential kit to support our key NHS and care workers. They're doing such a magnificent selfless job and we'd like to encourage any businesses in the city who are able to, to donate to this initiative."

Vanessa Crossey QN, interim deputy director of nursing at NHS Devon Clinical Commissioning Group, says: "We'd like to say a massive thank you to all the businesses who have supported us in this initiative. As a nurse, I know that having the right personal protective equipment (PPE) is vitally important to frontline colleagues and we need more stocks to help bolster supplies in coming weeks – please get in touch and we will make sure NHS and care organisations across Devon, Plymouth and Torbay benefit.