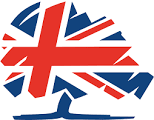 Only Newton Abbot MP publicly wields the knife
Of those Devon's Tory MPs who've gone public, the vast majority voted to support Theresa May in Wednesday's confidence vote.
Central Devon's Mel Stride, West Devon's Geoffrey Cox; Neil Parish in Tiverton and Honiton, Sarah Wollaston in Totnes, and Peter Heaton-Jones who represents North Devon all backed the prime minister to continue - even though some of them were against her Brexit compromise deal with the EU. Gary Streeter, for South West Devon, backed the PM in the confidence vote but says: "For the umpteenth time, my constituency voted to leave the EU."
In Plymouth, Johnny Mercer, criticised the chancellor, Philip Hammond, for labelling Brexiteers "extremists". In the hours leading up to the vote, he said he hadn't made up his mind how to cast his vote.
Sir Hugo Swire, the MP for East Devon, hasn't Tweeted his view yet.
Newton Abbot MP Anne-Marie Morris - a committed Brexiteer - was one of those who started the no-confidence process by writing to the chairman of the Tory backbenchers. She's publicly called for Theresa May to quit on several occasions.
Having won the vote of Tory MPs, another vote of confidence in her leadership of the Conservative party can't now be held until December 2019.