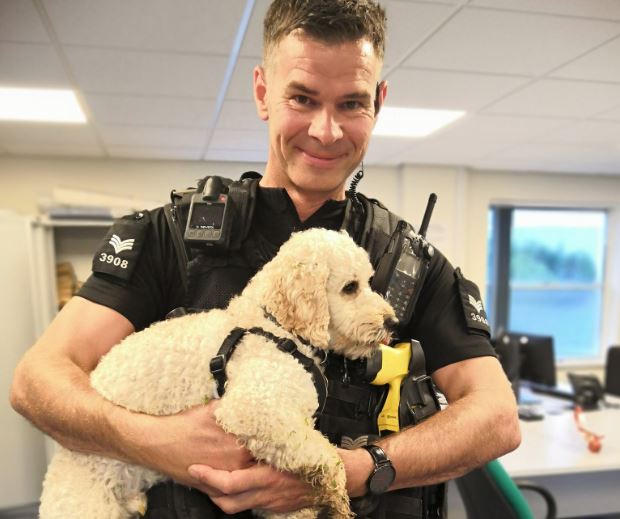 Image: Sgt Harry Tangye, Twitter
Huewy was found on the central reservation
A Devon dog has had a lucky escape, after being rescued from the North Devon Link Road by a passing police officer.
Armed Response officer Sgt Harry Tangye was with PCSO Jo Carter, who was hosting a live Instagram video for secondary school children, when he says Huewy ran out in front of the cars.
After rescuing the 'terrified' dog from the central reservation, his "teary owner" was informed and then collected him. Huewy was then said to "sleeping at home after a nice shower".
Rescued from the centre reservation of the North Devon Link Road. #ARVsDontShootEverything !! pic.twitter.com/Swl4Mp7J4u

— Harry Tangye (@Ex_arv_sgt) June 15, 2019