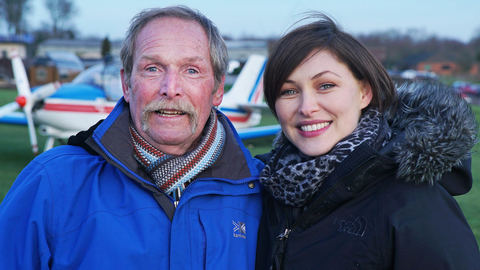 A Woodbury man who underwent major brain surgery to treat a highly debilitating illness is being featured in a TV documentary on medical miracles tonight.

68 year old James Macgregor, known as Mac, had developed violent tremors which got worse and worse over five years - reaching the point where he felt life was no longer worth living.
Eventually his RD&E consultant Dr Tim Harrower suggested trying the Deep Brain Stimulation surgery - although he couldn't guarantee that it would work.
A year on from the operation, Mac still has difficulties living with his condition, but has improved to an extent that he describes as 'like winning the Lottery'.
Mac's story will be told in the ITV programme 'What Would Be Your Miracle' tonight at 9pm.