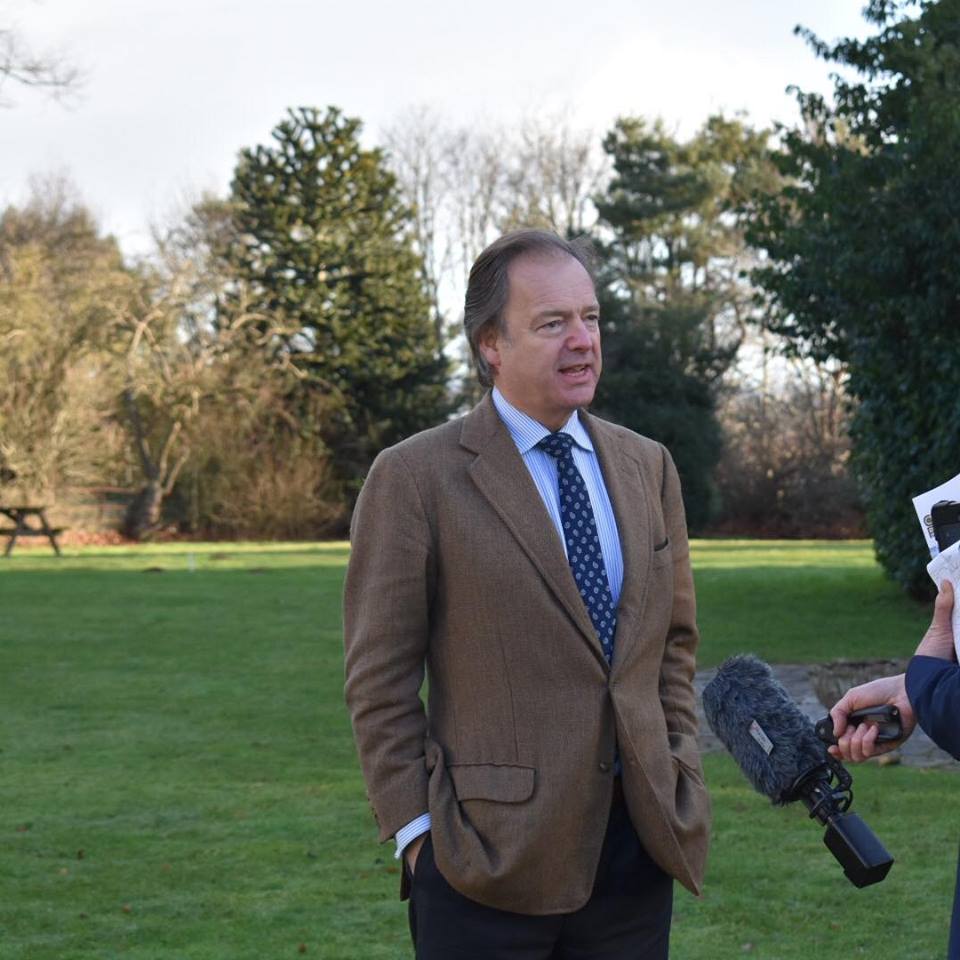 Sir Hugo Swire says government should work through Christmas to avoid no deal
A Devon MP who voted Remain in the 2016 referendum says he's unlikely to do the same if a People's Vote is called.
With the House of Commons deadlocked on how to progress as the deadline for the UK to leave the European Union approaches, Sir Hugo Swire has told Radio Exe that he's not a supporter of calls for a second referendum and that the country should leave, just as the people chose two and a half years ago.
"My constituency, East Devon, voted only narrowly to leave, but I did vote remain. I'm not a supporter of what's called the People's Vote. I'm not sure what the first referendum was if it wasn't a People's Vote. We've had a vote. People who lost that vote don't like it so they're doing whatever they can to stop the will of the people being expressed, but we should get on with it.
"I still very much hope there's a deal to be done with the EU, but if at the end of the day, if there's no deal, as the prime minister said, no deal is better than a bad deal, so we must plan for the eventuality that we come out fo the EU with no deal in place.
Sir Hugo called for the Cobra emergency committee, chaired by the prime minister, to sit through Christmas and the New Year.