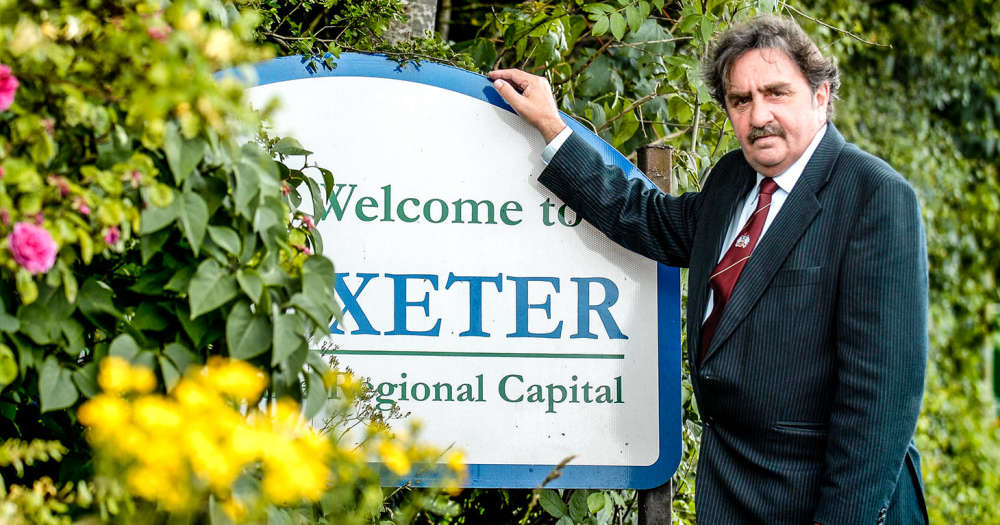 Pete Edwards led Exeter City Council for eight years
Pete Edwards died last week
East Devon District Council (EDDC) members have paid tribute to Pete Edwards, the former leader of Exeter City Council who died earlier this month.
Mr Edwards, who led the Labour Party on the council for eight years, and served as a councillor for 30, is credited with many significant achievements in Exeter, including building affordable homes and introducing the Exeter Living Wage for council employees.
Speaking at a full council meeting this week, Councillor Philip Skinner (Conservative, Tale Vale) said: "Pete was a man who didn't take fools kindly and absolutely said what he thought. If he liked you he liked you and if he didn't like you, you soon knew about it.
"But what I liked about Pete was that although politically we had been diverse in our opinions, Pete was an Exeter man, through and through. The 'p' in politics came second to the 'e' in Exeter for Pete Edwards.
"He was a man who very much stood for what he believed in, he had his views and was driven by trying to make Exeter a better place."
Councillor Andrew Moulding (Conservative, Axminster) said: "He was a most convivial man. He did a tremendous amount for Exeter City Council and I remember him with fond affection."
East Decon council chairman Ian Thomas (Independent,Trinity) said: "Personally, I remember Pete fondly from several meetings we shared. His enthusiasm and skill at working together as an effective partner meant we were both able to pursue many initiatives to the benefit of both the city of Exeter and East Devon.
"Our thoughts are with Pete's wife Silvia and his family. Many of us will remember him with great personal affection."
Councillor Steve Gazzard (Liberal Democrats, Exmouth Withycombe Raleigh) added: "He was a lovely, kind and gentle man and he was always willing to listen to people's views."
Speaking on the deaths of Pete Edwards and of MP Sir David Amess, who was killed on September 15, leader of EDDC Paul Arnott (Democratic Alliance Group, Coly Valley) said: "Both men were marked by the quality of being able to have firm political disagreements but extremely civil personal relationships and I think that's a remarkable example."