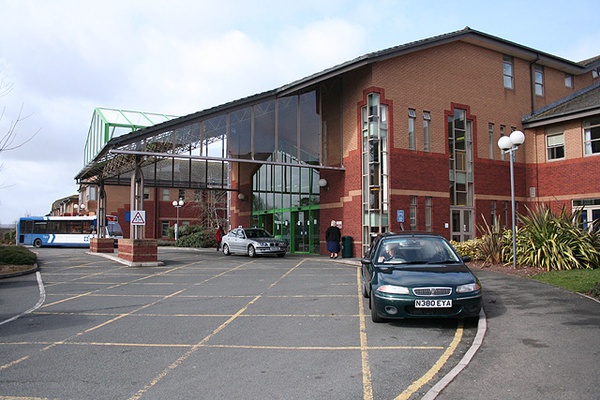 Cash coming this way (courtesy: Martin Bodman/Creative Commons)
So are Torbay and Newton Abbot hospitals
Three Devon hospitals are getting a cash injection to improve their A&E facilities .
The Royal Devon & Exeter Hospital at Wonford is receiving £6 million to install six new major trauma cublcles for infectious patients and, as a result of this, to relocate minor injuries and musculoskeletal facilities in the A&E department. Torbay Hospital and Newton Abbot Community Hospital are sharing £9 million to establish a medical assessment unit, to expand the emergency department and improve same-day emergency car capacity.
Nationally, a new offer to patients is being piloted in NHS Trusts too, with NHS 111 being the first point of contact for accessing urgent medical care. Only this week, Devon's 111 provider Devon Doctors was criticised by the Care Quality Commission and told it must urgently improve. A government statement says: "To ensure patients get the right care in the right place and avoid unnecessary visits to Emergency Departments, NHS 111 will build on its role during the pandemic to direct patients to the most clinically appropriate service, including Emergency Departments, an Urgent Treatment Centre, a GP or mental health professional. Based on what works best during the pilots, this approach will be rolled out to all Trusts from December this year.

"NHS 111 will also book appointments for patients with the appropriate service to cut out unnecessary queueing and ensure they get the right care first time. This will be safer and more convenient for patients as it will reduce the amount of time spent in waiting rooms. Those facing a life-threatening emergency should continue to dial 999 immediately. If someone is unsure how serious a condition is then NHS 111 can offer advice and if necessary, dispatch an ambulance.

"To support this expansion the NHS is investing £24 million to increase 111 call handling capacity and will have more clinicians on hand to provide expert advice and guidance."