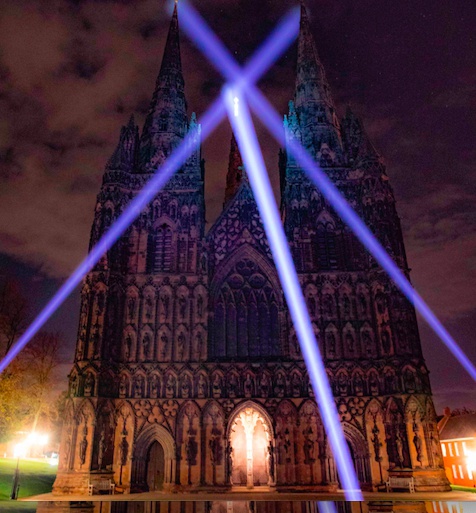 Exeter Cathedral's 'light of hope' in 2020
Cornwall beats Devon consortium to long-list
Exeter and Torbay won't be the UK's City of Culture in 2025.
Devon's capital city had joined with partners in the English Riviera to put in an initial bid to win the accolade, which would have brought a huge amount of publicity and incoming visitors.
But where Exeter and Torbay have failed, Cornwall has succeeded in making it onto the long-list of eight locations.
The initial round had 20 places vying to become City of Culture.
Exeter is already a Unesco City of Literature, along with more than 200 venues around the world.
The eight locations on the long-list are Armagh City, Banbridge and Craigavon, Bradford, Cornwall, County Durham, Derby, Southampton, Stirling and Wrexham County Borough.
They will each now receive £40,000 to develop a final plan which will then be assessed by the department for culture, media and sport next year.