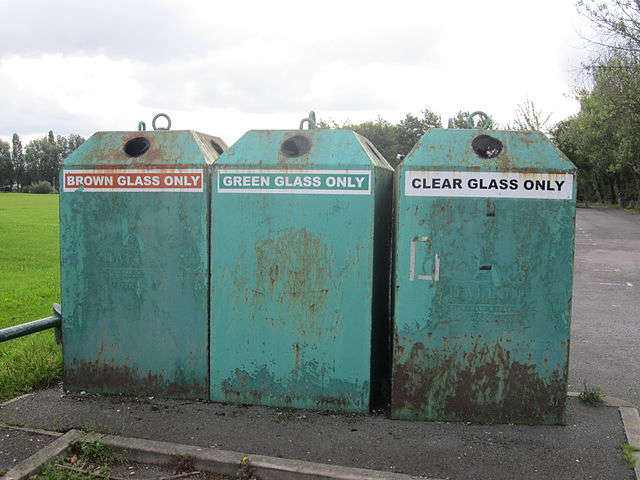 Not for glass in Exeter right now (courtesy: Rept0n1x/Creative Commons)
Council asks people not to use them
Exeter is suffering from too many glass bottles and not enough resources to recycle them.
The council's asking residents to be patient whilst they carry out the work.
On Tuesday they managed to clear an overflowing site in St Thomas and they're moving on to other bottle banks with no space left for bottles.
Right now they're asking people not to leave glass bottles, but take them back home till the banks have been emptied.

Cllr Ruth Williams, lead councillor for recycling and waterways, said the council's glass recycling collection vehicle had been fixed recently but pressures around driver shortages being experienced across the country were also having an effect in Exeter.

"We've had to prioritise household waste and recycling collections and that has meant that in recent weeks, drivers have been diverted away from collecting from bottle banks and deployed elsewhere in the city.
"We're now starting to get on top of the situation and clear sites where the bottles are overflowing. I am very grateful to our office staff who have gone above and beyond to get out and about in Exeter and help clear the sites.
"I can only apologise and ask people to remain patient whilst we endeavour to catch up and clear the remaining sites. If the sites are full I would ask people to kindly take the bottles home with them until the sites are cleared and once again able to accept glass bottles for recycling."