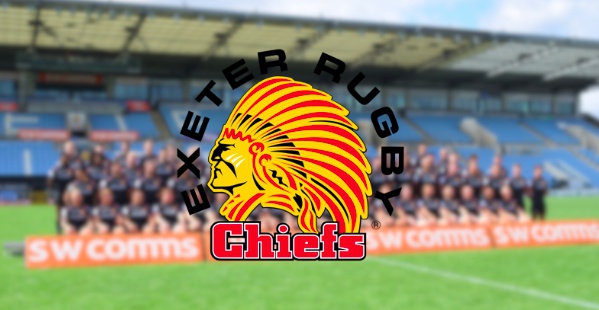 Moray Low says the time is right to end his distinguished playing carer
Low, 35, was brought to Devon in 2014 from Glasgow Warriors.
Since joining Exeter, the Scottish international has played his part in helping Rob Baxter's side establish themselves as a proven force, not only within the English game, but on the European stage too.
Low, who made 70 first team appearances for the Chiefs, scoring seven tries in the process, says: "I knew when I came down five years ago that the club were going places and that's certainly been the cases. For me, personally, it's been great to be part of a great journey, seeing where the club has come from to where it is now.
"At the time, it was a big move for me. I'd had eight great years with Glasgow, so I was coming out of my comfort zone. However, I wanted to play in the Premiership and really challenge myself. From day one, it's been very enjoyable, playing and working alongside some great people, and it's definitely made me a better player.
"To retire now at the end of the season, it's definitely the right time for me. I'm very happy with what I've done, what I've achieved, and I know the club will continue to move in the right direction in the future. We've got a number of internationals props - on both sides of the scrum - and behind them we've got a really good group of young lads who are coming through."