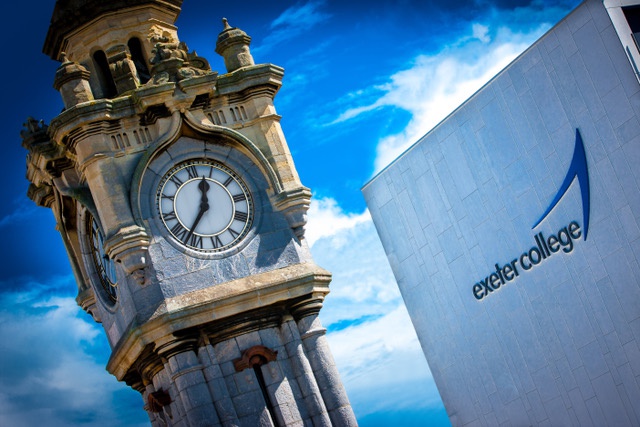 99% pass rate on A-level results day
Exeter College students are celebrating success with A Level Results Day.
In this strange academic year, the college has now received results for students studying A Levels, the international baccalaureate and access to higher education courses, all of which have been based on some form of calculated teacher assessment.
Twenty four of the college's A Level subjects achieved 100% pass rates, but it was high grades where some subjects truly excelled.
The college's Graphic Design boasted 82% of students achieving high grades, while politics achieved 67% high grades and History 63% high grades. There was also huge success for the College's maths-based courses, with high grades for 63% of Maths students, 72% of Further Maths students, 60% of Economics students and 57% of Chemistry students making a 99 per cent pass rate around the college.
Reflecting on the results, Exeter College principal and chief executive John Laramy said, "I have seen first-hand how hard students and staff have worked over the last year and I'm confident that our students have valid, comparable and accurate grades that reflect their commitment.
Today is also the day when many students get their advanced level technical and vocational qualifications.
This practice on this occasion has meant that only a minority of grades have been changed as part of the Government's algorithm for calculating final grades, keeping the College's exemplary results in line with previous years and reflective of the outstanding learning environment at Exeter College.
Reflecting on the results, Exeter College principal John Laramy says "I can't pass any judgement on the picture nationally, but we at Exeter College will be celebrating these results with our students. They have once again delivered results that mean Exeter College remains one of the very best further education providers in the country.
"I would like to commend the students for how they have adapted, worked and contributed to life at the College and the staff who have shown again just why we're rated as Outstanding by Ofsted."