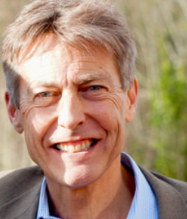 Rumours of right-wingers for key roles
Exeter MP Ben Bradshaw is objecting to plans to put leading government sympathisers into key roles at the BBC and broadcast regulator Ofcom.
The Sunday Times reports that former Daily Telegraph editor Charles Moore, who was once Boris Johnson's boss and this summer was appointed to the House of Lords as a Conservative peer, is to become chairman of the BBC. Mr Moore has been a long-standing critic of the corporation, which he says is a left-leaning, pro-Remain institution that is not impartial, as it is required to be by law. He is the official biographer of former prime minister Margaret Thatcher, herself a stern critic of the BBC. Regulatory initiatives launched by Mrs Thatcher led to a change in broadcasting rules in 1988 that led to a consolidation of television and radio stations into national groups. Among his more unusual observations, Mr Moore has suggested that same-sex marriage could eventually lead to people being allowed to marry dogs.
In the same leak to the Sunday Times, sources let it be known that the Daily Mail's former editor Paul Dacre is being lined up to head Ofcom, the communications body that regulates broadcasters, including Radio Exe. Mr Dacre is a particular critic of the BBC. His view of Radio Exe, if he has one, is not known.
Ben Bradshaw, a former culture, media and sport secretary in Gordon Brown's government, comments on the rumours on Twitter: "Charles Moore to run the BBC & Paul Dacre Ofcom? If true, the ultimate bastardisation of our democratic culture. Jobs for Johnson's Tory mates."
One concern for liberal commentators is the possibility that broadcasters may no longer be required to be independent. Broadcasters in the United States had that requirement withdrawn some years ago, leading to a rise of opinionated news programming. British broadcasters are currently obligated to maintain political independence.
The government hasn't confirmed the press reports. It says it will advertise the roles at the BBC and Ofcom in due course.