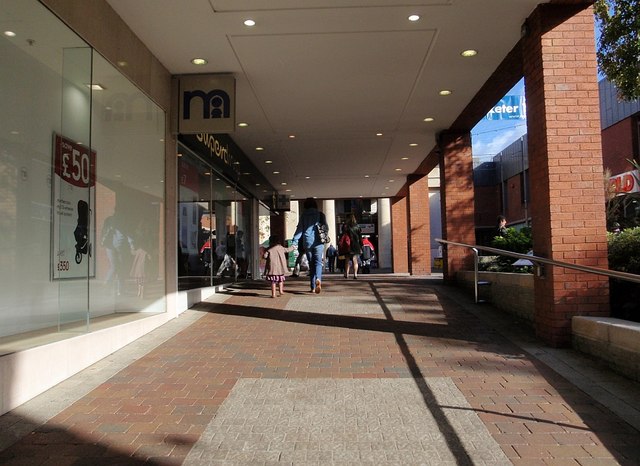 Credit: Derek Harper
It'll relocate from Princesshay to WHSmith in the Guildhall
The Post Office is to hold a 6 week consultation on plans to close it's store in Princesshay and move into WHSmith in the Guildhall.
WHSmith is already home to 135 Post Offices. The company says it will safeguard services and allow them to extend opening hours - including Sundays.
Post Office Network and Sales Director Roger Gale said: "WHSmith and Post Office have worked together successfully for more than a decade and our collaboration helps to secure our services on high streets for years to come.
"We're continuing to respond to unprecedented change on high streets and in consumer trends. By adapting to the needs of customers we're making sure Post Offices will matter as much tomorrow as they do today, with services available when and where people want them, in convenient locations and open for longer hours, including Sundays.
"We've made significant changes in our network of 11,500 Post Offices over the past few years, modernising more than 7,500 branches and increasing opening hours for customers by more than 200,000 a week. We've also developed our services, including the introduction of everyday banking for customers of the UK's high street banks.
"The vast majority of the Post Office's network of 11,500 Post Office branches, large and small, are run on a franchise or agency basis with retailers as part of thriving businesses. It makes sense to further expand this successful, sustainable way of providing Post Office services to customers."