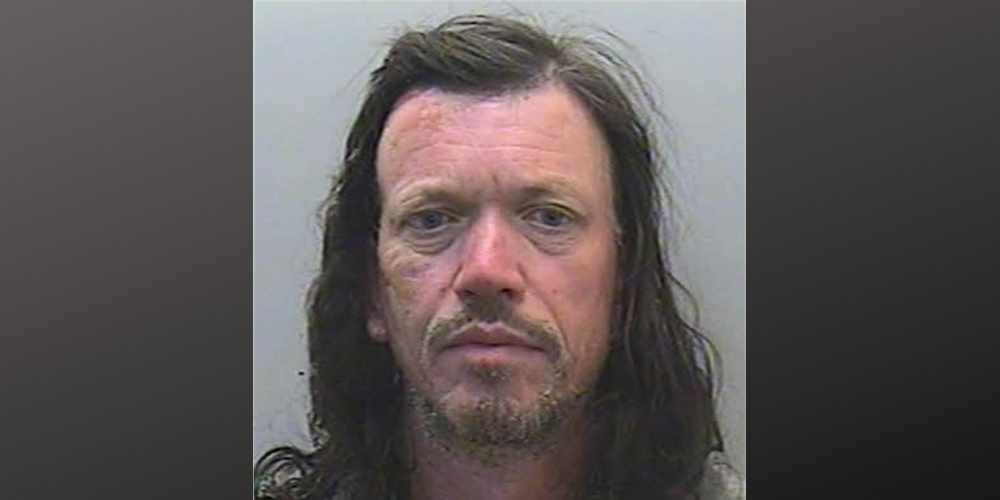 Synagogue attacker is "clearly unwell white supremacist"
A homeless Exeter man who tried to burn down the city's synagogue will be locked up without limit of time after being sentenced at the Old Bailey on Friday.
Tristan Morgan, 52, was initially charged in connection with a fire at the building off Mary Arches Street in the city centre on 21 July last year. Following investigations jointly by the south west's counter terrorism unit and the terrorism section of the Crown Prosecution Service, he was additionally charged with collecting information and encouraging terrorism. At his trial at the Central Criminal Court at the beginning of this month, he pleaded guilty to arson and two charges under the Terrorism Act.
Sentenced to an indefinite hospital order, he'll be held in secure accommodation until such time that a court deems him safe. Mr Morgan was also given a 10-year terrorist notification order which means he will have long-term monitoring by police and other agencies.
Now police have released shocking video of footage that was played to the court, which you can watch below. Superintendent Matt Lawler, local policing commander for Exeter, East & Mid Devon said: "Morgan is clearly very unwell and following multiple detailed medical assessments it is clear that a hospital order is appropriate. He will be subject of further assessments and close monitoring for many years to come.
"Following consultation with the Synagogue, some of the CCTV images of the attack have been released. The footage shows the level of planning, determination and intent by Morgan, whom the wider evidence clearly showed held abhorrent extreme right-wing, anti-Semitic, and white supremacist views. It is only by sheer chance that the Synagogue was empty and indeed that Morgan himself sustained only minor burns.
"When this occurred last year, the public, civic leaders and faith groups all came together to send a positive message of tolerance and support which has been appreciated by the Jewish community not only in Exeter, but around the world. A similar statement has again been issued today".
Synagogue president Richard Halsey said: "We sincerely thank the local police for their brilliant response and for their thorough investigation and support since the traumatic events of last year.
"In particular we wish to highlight how the community of Exeter has come together to demonstrate the genuine positivity in our city. We live in a wonderful place that has demonstrated tolerance and support for each other at times of need, and the whole Jewish community sincerely appreciates the support we have had from all faiths here in Exeter.
"In October we were thankfully able to return our services to the Synagogue, and in April this year we celebrated a wonderful re-dedication service. We are now back in our home, and it is as special as it has always been."