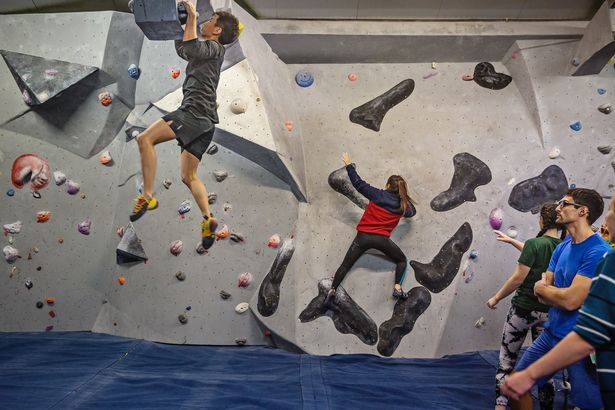 'Bouldering' without ropes or harness!
If you've been climbing the walls during lockdown, here's an activity that will be familiar. A climbing centre is already available at Exeter Quay, but now the city's getting another one, done a bit differently.
'Bouldering' is coming to Exeter, with a new climbing centre at Sowton given the thumbs up by Exeter City Council planners.
Different to traditional climbing, bouldering is a style of rock climbing that doesn't use ropes or harnesses. It's done on small artificial walls with mats to prevent injuries from falls. It's said to be accessible to many people because specialist equipment isn't needed.
The Exeter centre will be operated by the Climbing Hangar, who already have a similar centre in Plymouth.
Approving the scheme, planners said: "The business would provide jobs and the café could be used by the workforce in the area. The site is a sustainable location with good bus and train links and the proposal meets the council priority to promote healthy and active city."
The site in Mallard Road has been empty for two years. Planning officers added: "Climbing is an Olympic sport which is growing in popularity and the planning statement sets out the need for this type of climbing facility, and the sports growing popularity in the UK.
"The proposed occupier offers youth development classes to local groups such as scout/cadet groups, schools and charities such as the Princes Trust, and would provide a community and sporting activity."
The application received 25 letters of support and two objections, one from The Quay Climbing Centre, which said it has plans to extend their business and already has planning permission to do so. But the report said that this permission has now lapsed without being implemented, and that business competition is not a planning matter.
Twenty new jobs would be created, the application says, with 13 full-time and seven part-time members of staff recruited locally where possible, and it would be open from 6.30am to 10pm, Monday to Friday, and 9am to 8pm on weekends.