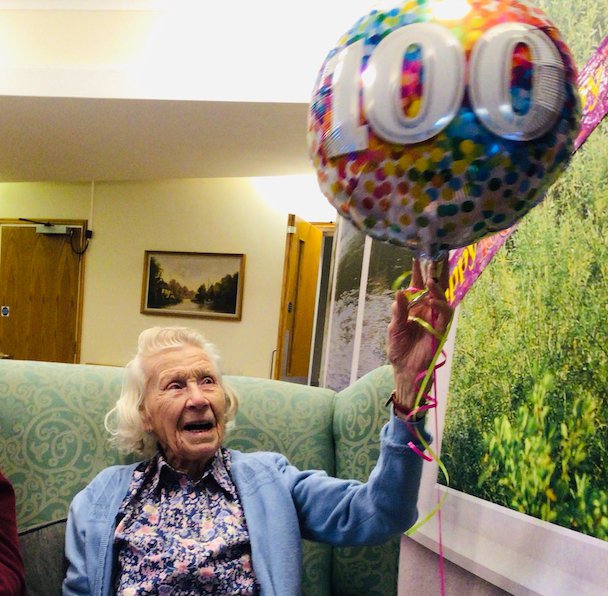 Born in roaring twenties
An Exeter lady born in the era of silent films has celebrated a landmark birthday.
It was the roaring twenties when Janet Wigmore, who now lives at Cadagon Court Care Home in St Thomas made her appearance on the planet.
With the pandemic the current twenties are somewhat less roaring. Despite that Janet enjoyed a 100th birthday bash: tea and cake with her fellow residents.
Films were still silent and a loaf of bread cost just two pence in 1921. Janet grew up in Lincolnshire, where she attended the same school as Margaret Thatcher. In fact, their fathers were well acquainted with one another through the Home Guard. She made a career as a radiographer after training in X-rays at Guys Hospital, London.
Janet married husband Roger in 1948 and they had two daughters together. She always took care of her family home's garden in Exton, and nowadays she enjoys gardening at Cadogan Court, which has been a real help for Janet during the pandemic, maintaining both her physical and mental wellbeing.
Emma Allan, Activities Coordinator at Cadogan Court, said: "Celebrating a centenarian has been an absolute honour and pleasure for all the staff and residents able to attend her afternoon tea party. The gathering and Janet's delighted reaction to the celebrations lifted all our spirits."