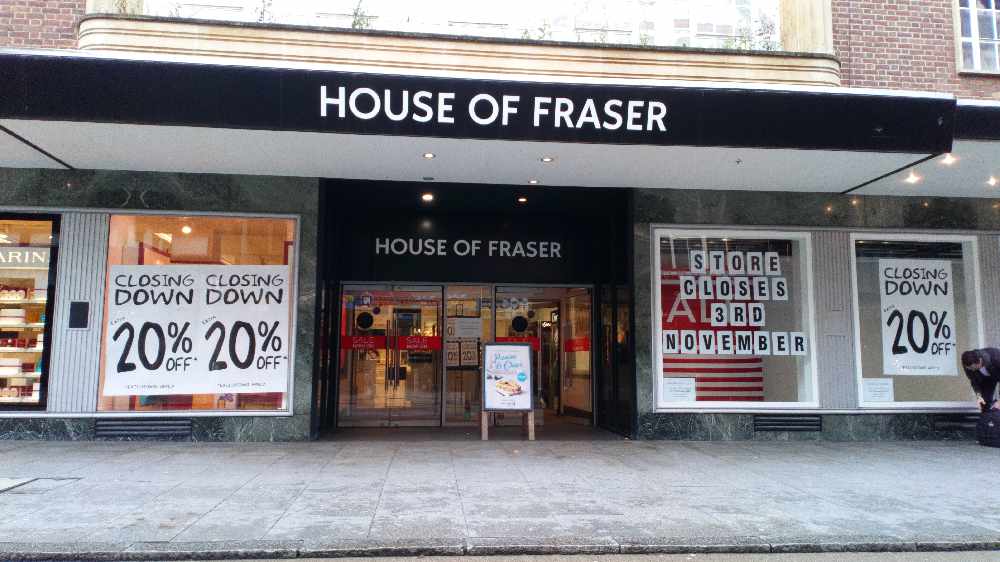 Image: Adam Manning
Signs have appeared in store windows.
It's been a difficult year for staff at the department store.
Sports Direct owner Mike Ashley bought the chain last summer and it was on a list to be shut.
"Closing down" signs appeared in the windows just before Christmas. But then, in January they restocked and said they'd stay open.
Then in August the signs were back, again saying the store would close.
This week a date has been added - 3rd November. It's understood Prydis, who own the building want to create shops, a hotel and rooftop bar on the site.