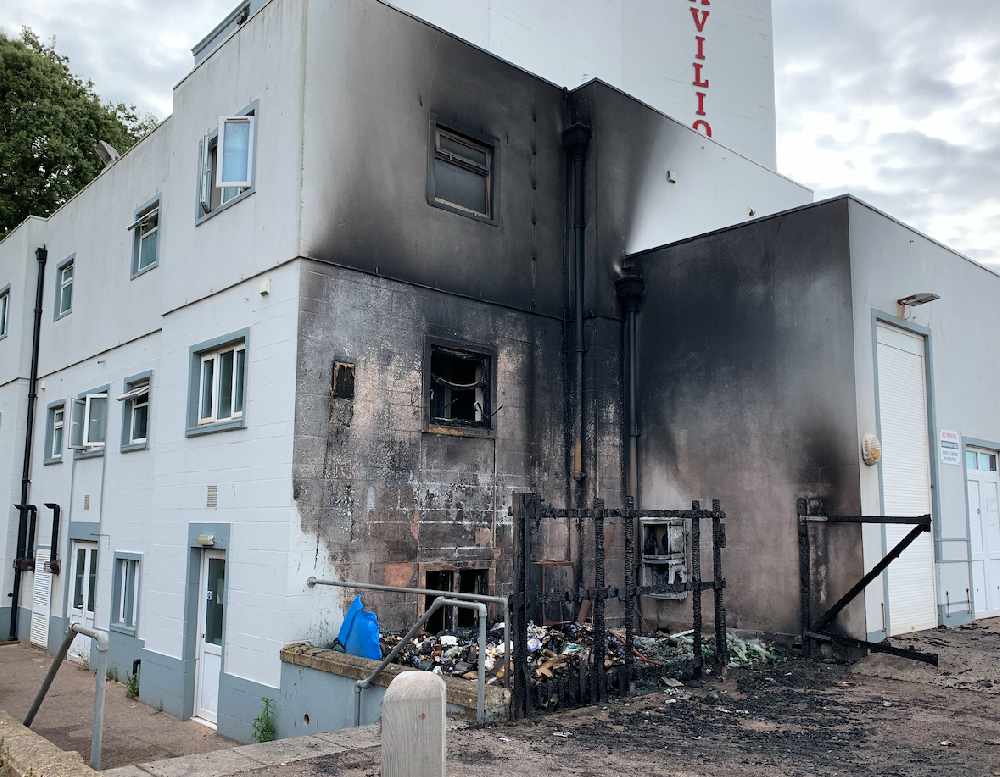 Third similar blaze in town this month
A fire at Exmouth Pavilion is being investigated by police after starting in a bin outside and spreading to the building.
Last week something similar happened at a cafe in Manor Gardens, less than half a mile away.
Emergency services were called to the Esplanade at around 2.20 am on Monday. Fire engines from Exmouth, Middlemoor and the central Exeter base Danes Castle rushed to the seafront, before being joined by more from Topsham and Sidmouth, a command support unit from Honiton and incident support unit from Bovey Tracey.
Exmouth Pavilion has been generally closed since lockdown, except for blood donation days, but last week its cafe reopened as government restrictions were lifted. Devon and Somerset Fire and Rescue say 10 per cent of the basement has been damaged by smoke and fire, and 20 per cent of the first floor.
East Devon District Council, which owns the building, says: "The Pavilions café, which re-opened last weekend, was not affected and remains open for business. Exmouth Pavilions is run by LED Community Leisure on behalf of the council. Our officers are working with the emergency services and LED Community Leisure to assess the damage and to make the building safe and secure."
As well as last week's blaze at Bumble and Bee tearoom in Manor Garden, a fire at a shop in the Parade in town centre is also being investigated. Police are linking these fires, and three others in Exmouth and Budleigh Salterton.