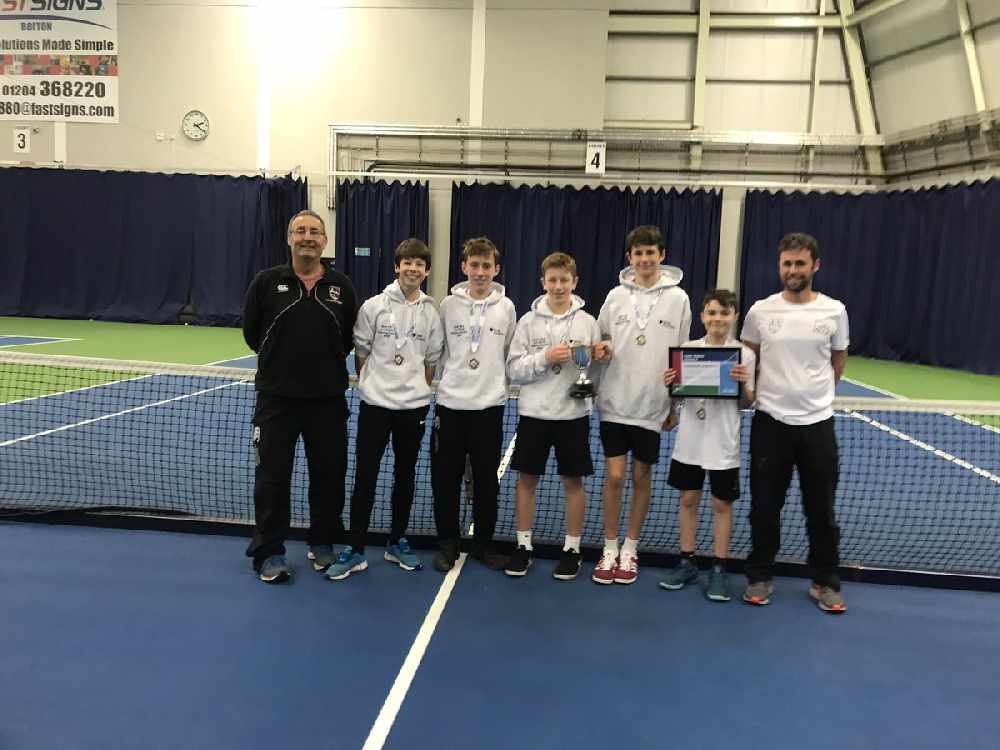 Five champions, two coaches; well done Exmouth Community College
Under-14s are only state pupils in UK championships
Five boys from Exmouth Community College have beaten teams from across the UK to become national tennis champions for their age group.
At a nail-biting final in Bolton, the youngsters overcame other finalists to take the title. Ben Johnson, Chris Denton, Lucas Urquiza, Alfie Woodger and Sam Sidgwick, had previously battled their way through district, county and regional tournaments to reach the finals. Along the way, they'd beaten all-comers, including from some top fee-paying schools, and became the only state school team in the finals, beating number 1 seed Culford School, Suffolk in the last match.
The only team from a state school to make it to the championship finals, the boys from ECC won their opening matches against Merchiston Castle (Edinburgh) and Trent College (Nottingham) without losing a rubber before taking on the Number 1 seeds Culford (Suffolk) in the decider.
Head coach Liam Storey, who has worked with the youngsters at Exmouth Community College for nine years, says: "The boys worked hard and were a great team all weekend. They showed immense support for each other and behaved professionally both on and off the court."