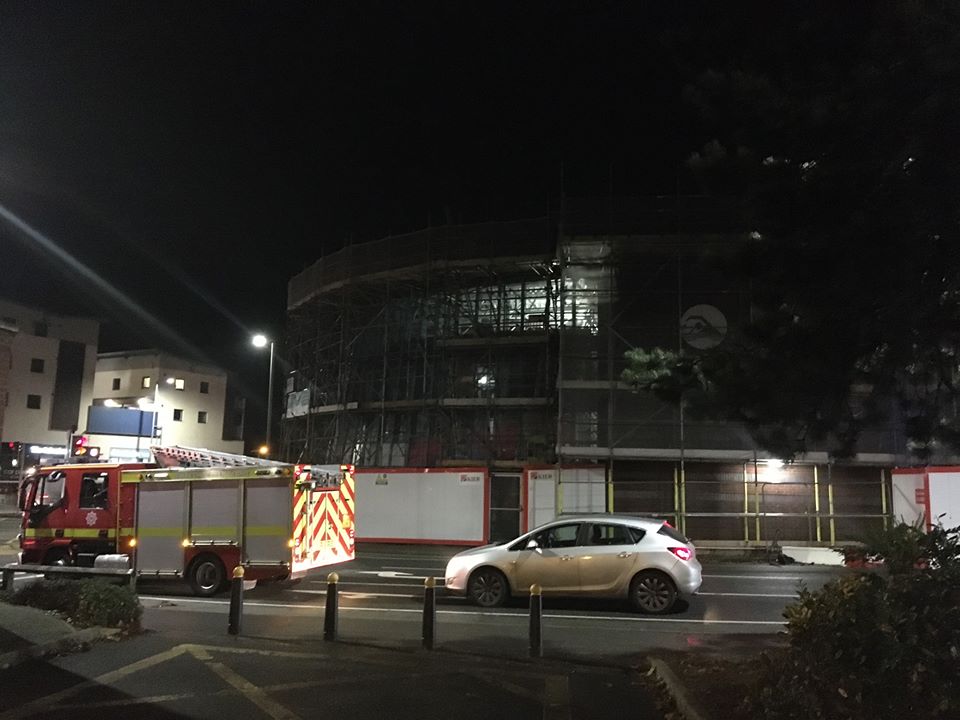 No fire without smoke.
It will remain closed on Monday.
Less than three years after a major fire closed Exeter's Riverside Leisure Centre, crews were back investigating another blaze on Sunday evening. But in this case, there was not only no smoke without fire, there was no smoke either.
Problems with a sensor caused a fire alarm to sound, and the fire service to rush to the Cowick Street complex. They're satisfied that all is well and that the sensor was triggered as a result of water getting into it. Heavy rain over a number of days may have resulted in a leak from the roof and into the sensor.
A major fire in February 2017 led initially to the closure of the whole centre, which is owned by Exeter City Council. Much has since reopened, but the pool remains off limits, because of structural problems with the roof.
In a post on Facebook, the centre said it would be closed on Monday (25th November) due to "unforeseen circumstances".