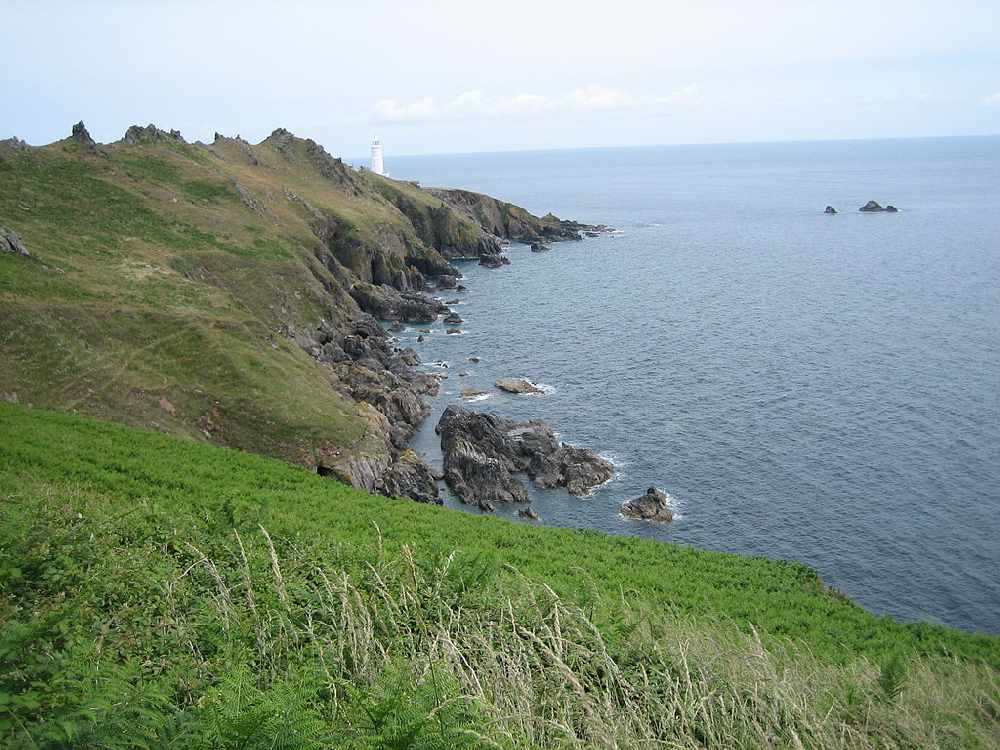 How Start Point looks when it's not on fire (courtesy: Mark Murphy)
Farmer's blaze gets out of control
When a Devon farmer chose a windy day for a controlled burn of some of his land, it ended up with a fire-hour cliff top blaze, above and below ground.
The fire on the cliff top at Start Point on Saturday began when the farmer's work got out of control in high winds. It spread rapidly and led to eight fire appliances and an incident control unit being dispatched. A specialist "fog spike unit", designed to penetrate a solid mass like soil and thick gorse, was used, and water shuttled two-and-a-half miles with a water bowser form Torquay.
The fire service describes it as "a long protracted incident, due to the nature of the landscape and the high winds which hindered crews' firefighting."
The blaze eventually covered 6,000 square miles along a 200 metre fire front at the head of the cliff.