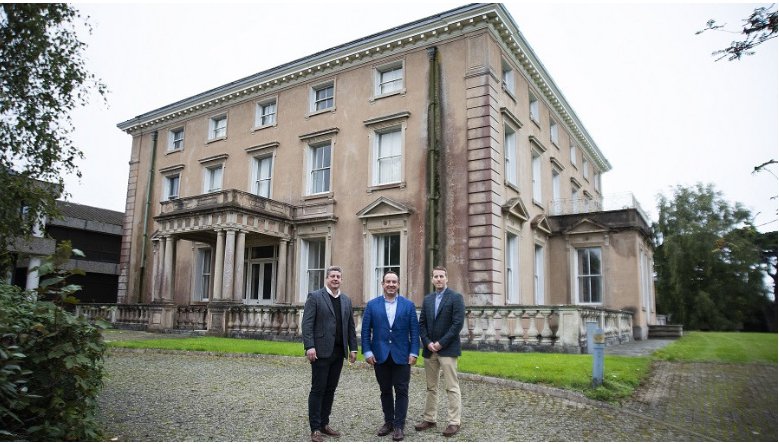 Get your kit on; this is becoming a gym
New homes and exclusive gym on the way
Two and a half thousand jobs are promised as a luxury residential and commercial development gets underway at Clyst St Mary near Exeter.
Burrington Estates has bought the 86-acre Winslade Park, which used to be home to the Aviva insurance giant and, before that, London and Manchester assurance. It's been unused for five years. The land includes an 18th century Grade II-listed manor house, which will be home to a £10m leisure complex with fitness studios, gym, spa facilities, beauty salons and a swimming pool operated by former Exeter Chiefs and England international rugby player Tom Johnson.
The acquisition is the first step towards plans to provide 150 new homes and 125,000 ft of commercial office space at the heart of a new purpose-built community. Burrington has borrowed £7 million as a bridging loan from a finance company called Together and is now expected to invest £80 million to deliver the project. The company says the buildings will have "the highest possible EPCA energy ratings and renewable energy generation throughout the development, including electric vehicle charging points."
Mark Edworthy, group managing director at Burrington Estates, says: "Winslade Park provides the perfect platform for us to express our vision as it is a development that will genuinely create an enduring community and improve quality of life of all people living and working in this stunning parkland setting."
Council planners have already granted permission for much of the proposed development, with further applications due to be submitted early next month. A public consultation has been launched already and reparation and refurbishment work is set to start at the end of March.