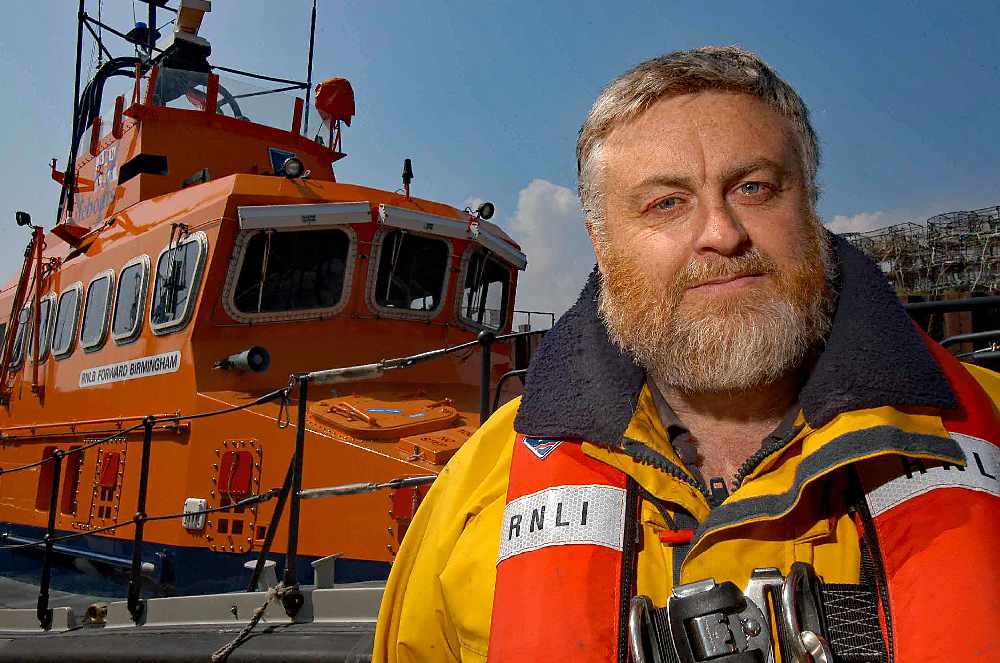 Tim Mock, former Exmouth RNLI lifeboat coxswain mechanic with the Trent Class 14-12 Forward Birmingham (courtesy: Neil Parker)
Tim Mock was Pride of Devon lifetime achiever
A stalwart of the RNLI in Exmouth has died after a short illness, the charity has announced.
Former lifeboat coxswain mechanic Tim Mock, who joined the service as a member of the volunteer crew in 1980 and stayed for 34 years, passed away on Saturday 10 April.
From 1998 he became the town's RNLI coxswain / mechanic, a position he held with great distinction before finally hanging up his pager and returning his keys to the lifeboat station on Christmas Day 2013, officially retiring in February 2014. The service said he: "played a role insaving thousands of lives in the course of a quite incredible career of dedication, bravery, leadership and astute seamanship."
Mr Mock won the Radio Exe Pride of Devon lifetime achievement award in 2014, the Rotary Club Citizen of the Year Award in the same year, as well as the Exmouth Town Council Town Shield.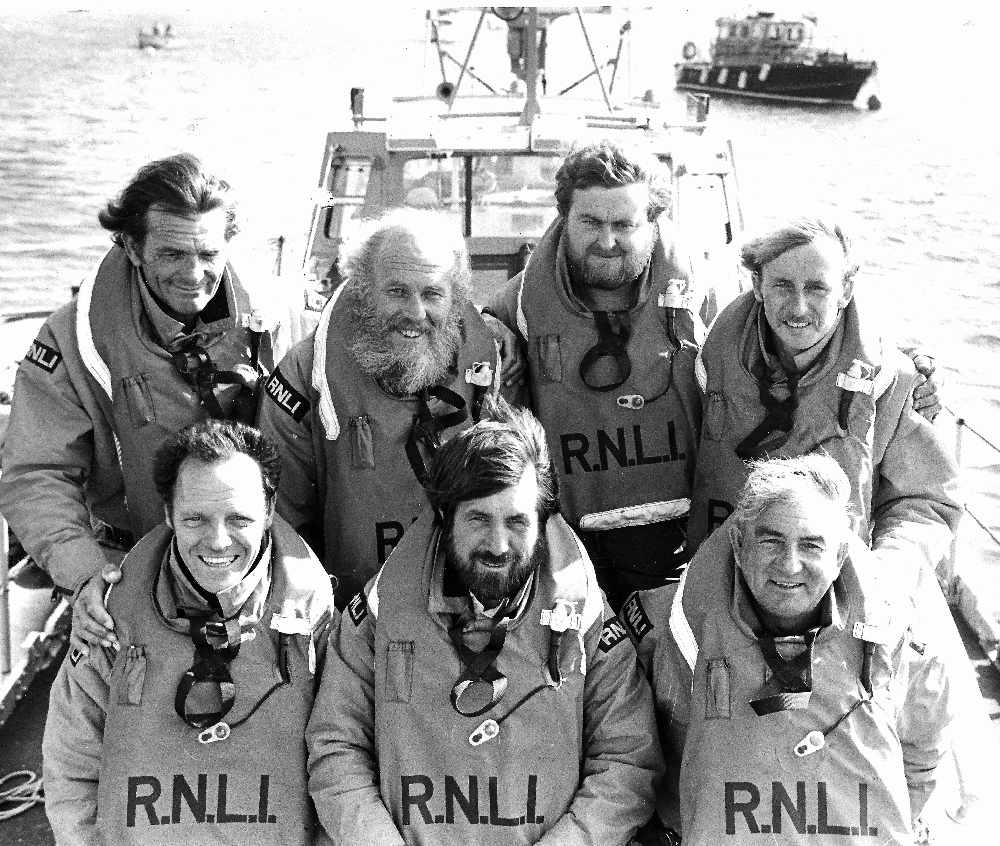 Exmouth RNLI 1983: (left to right): Back: Reg Mogridge, Geoff Mears (coxswain), Tim Mock (assistant mechanic), Bert Thomas. Front: Tom Chandler, Keith Graham (second coxswain), Bernard Bradford (mechanic).
George Rawlinson, former RNLI operations and safety director and current volunteer chair of the UK's National Water Safety Forum said: "So sad to hear about Tim. A fine man and coxswain, and committed to the Exmouth lifeboat station and RNLI. I spent a lot of time with him when I was Inspector of lifeboats working through the challenges of operating from the lock site with the Trent on the mooring and the ILB down the road."
Vice chair of Devon County Council and former Exmouth mayor Jeff Trail BEM, said "Exmouth will remember Tim for his long and exemplary service to the towns residents and its visitors. In times of need, the coxswain is 'at the helm' and making those all important decisions, very often in extremely hazardous and risky conditions, and Tim's long service has shown that his decisions over the years have saved many, many lives."
Exmouth RNLI coxswain, Steve Hockings-Thompson, said, "It was an honour to take over as Coxswain when Tim retired. He was always there for advice and guidance which was a great help."
Mr Mock is survived by his wife, Mel and son Henry who has followed in his father's footsteps and joined the Exmouth lifesavers as a crew volunteer in 2011 aged 17. He is currently a fully qualified RNLI inshore lifeboat helm, head launcher and tractor driver.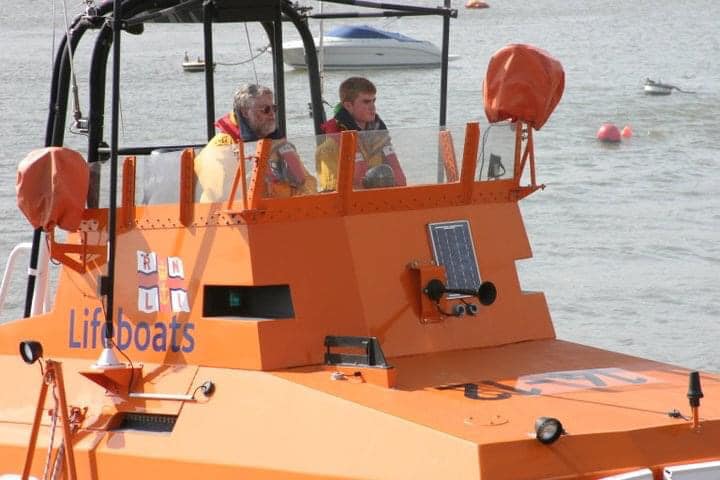 Tim Mock with son Henry, himself an RNLI volunteer (courtesy: RNLI)