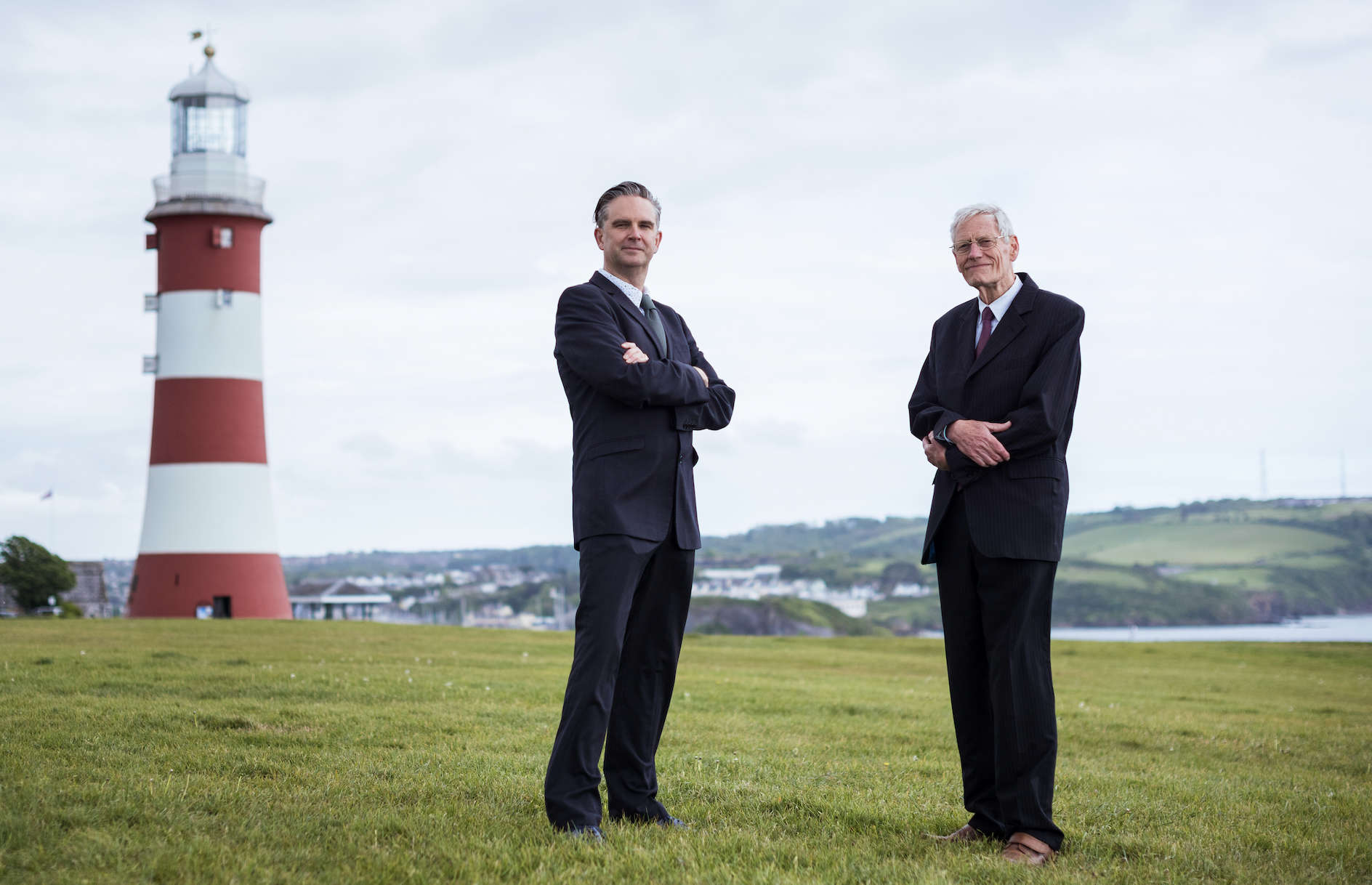 Cllr George Wheeler with Ian Poyser (Image: Plymouth Greens)
He's the second Green on the council
A former Plymouth Labour councillor has joined the Greens to add weight to the newest political party on the city council.
Cllr George Wheeler, who represents St Budeaux, left the Labour group in May last year after serving serving as the party's councillor there for 19 years. Since then he has continued as aniIndependent and is not due for re-election until next year.
Historically Cllr Wheeler was on the left of the Labour Party and supported Jeremy Corbyn as leader.
He will now join with Cllr Ian Poyser who took the Plympton Chaddlewood seat from the Conservatives in the local elections earlier this month to become Plymouth's first ever Green councillor.
In a letter to residents on Monday, Mr Wheeler said: "After a significant period of time of personal reflection, I have made the decision to move to the Green Party in Plymouth who I feel much more closely aligned with on important issues and whose core values I very much share.
"My primary role as a councillor remains to represent residents of St Budeaux on local issues, and I can do this best inside the Green Party.
"St Budeaux residents come before any party politics. This stance is respected and shared by the Green Party who will support me in my endeavours to serve the people of St Budeaux.
"For instance, the Green Party never tells its councillors how to vote – this means I will always be able to put St. Budeaux residents first."
Cllr Poyser welcomed Cllr Wheeler's decision to join the Greens who will now be able to create a formal group on the council.
"I'm delighted to welcome George to the local Party," said Cllr Poyser.
"He brings significant skills and experience and an excellent track record of getting things done.
"George has spent several months getting to know the local Green team to ensure our principles and values were a good fit.
"The Green Party expects high standards of its councillors and I'm pleased to say that George has passed all the necessary checks and can now sit as a Green councillor."
There were hints that Cllr Wheeler maybe considering a shift to the Greens after he was the proposer of St. Budeaux's Green candidate Leesa Alderton in the elections.
Ms Alderton polled 162 votes and came fourth in the ward behind the Tories who came third.
Labour's Sally Haydon won the seat.
However, Cllr Poyser has ruled out forming a formal pact with the Tories or Labour, suggesting he will consider issues on a vote-by-vote basis.
"We're very open to cross-party working, but this will be on a case-by-case basis, as we look at what is best for the residents we represent," he said.