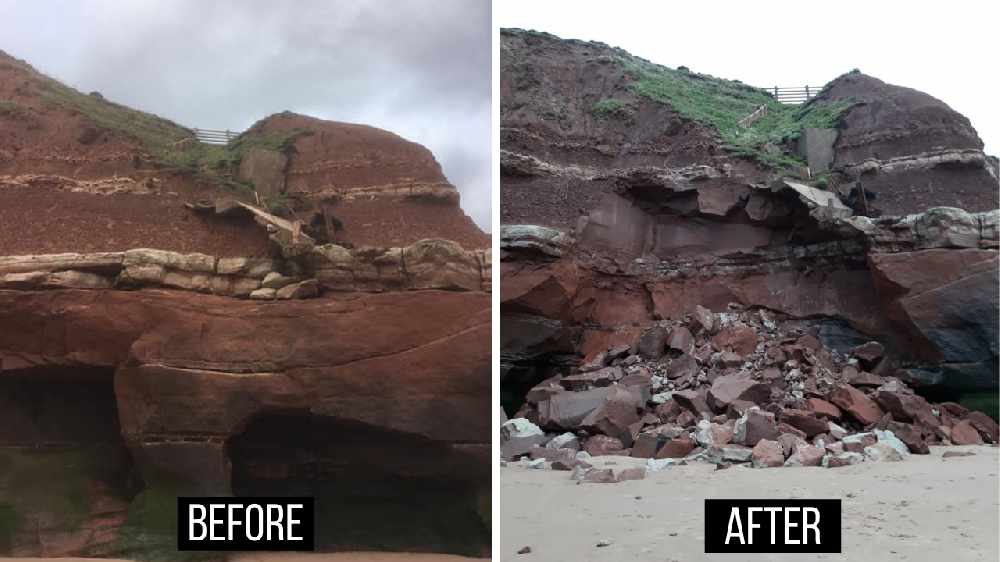 Photo: Richard Bramwell
Iconic landmark in Orcambe Point collapsed
The iconic arches at Orcombe Point, in Exmouth, has suffered a major cliff fall. Huge rocks have crashed onto the beach as people are being urged to stay away from the hazardous area.
Exmouth NCI (National Coastwatch Institution) say: "Please keep well away from the area as the cliff is still very unstable and further collapses could still happen. Prolonged rain, big surf and spring tides continue to undermine the cliffs."
The incident is thought to have happened yesterday morning (Tuesday 2nd February).