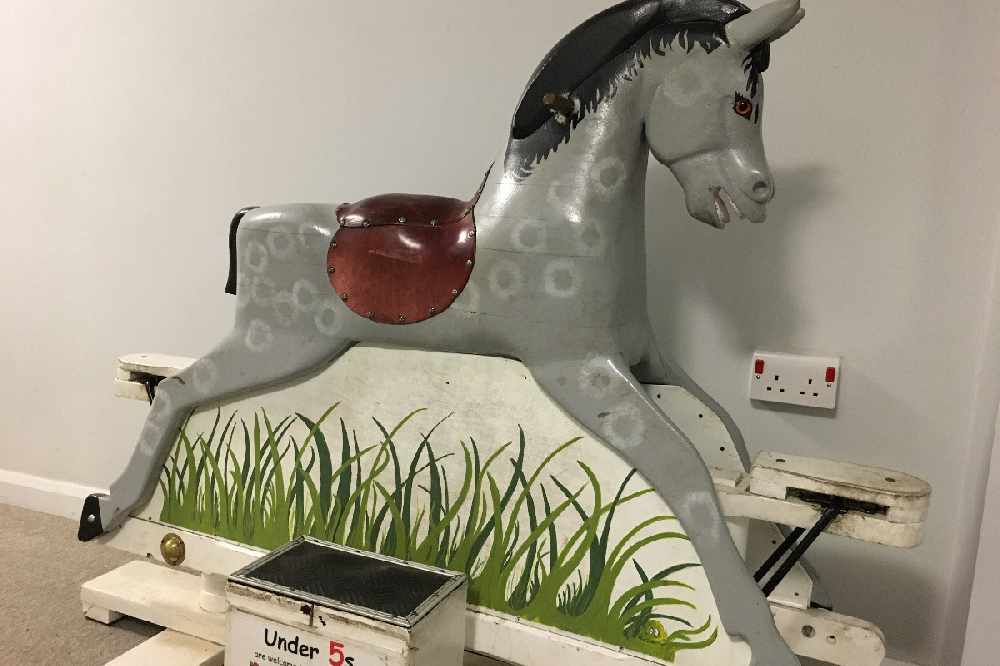 Image: Exeter Library, Facebook
She's been at Exeter Library since 1977
Libraries Unlimited, the charity which runs libraries in Devon, has launched a fundraising campaign to pay for repairs to a rocking horse.
Jubilee Beauty, has been at the library since 1977. But they say she's now had one ride too many and is lame (broken!) She'll now have to be fixed by a specialist rocking horse restorer.

They've started a gofundme page to help raise funds. You can donate here.