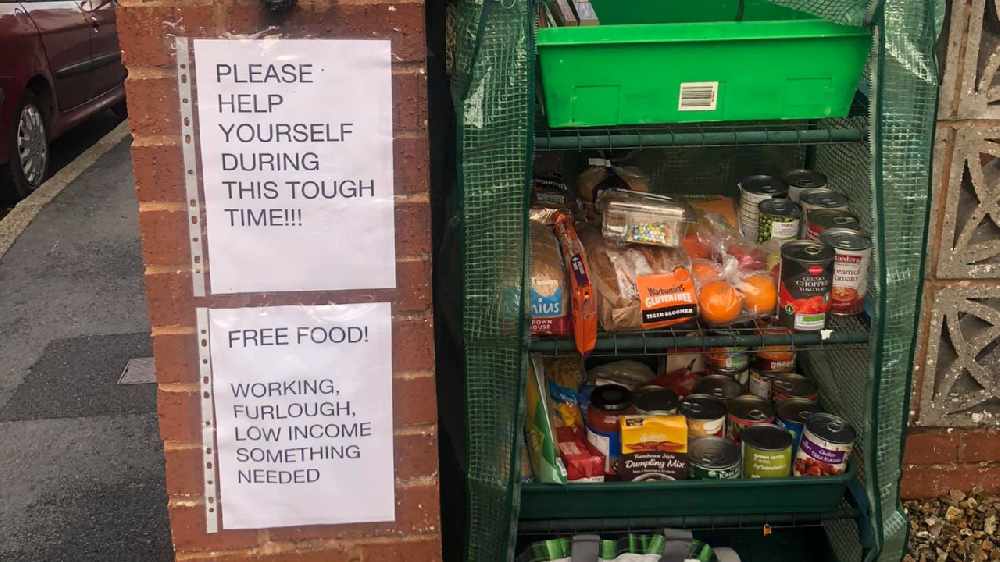 Julia wants to help people suffering in the pandemic
Julia, who lives in South Avenue, Exeter, has left free food outside her front door for anyone who is struggling for money amid the coronavirus pandemic.
Amongst the free items, left on a shelf outside her house, is bread, fruit and tinned food.
Writing on Facebook, she wrote: "Hi there everyone. I have been so inspired at the kindness and generosity of people that I would like to help where possible.
"I have a small set up at my home. Please anybody in need, do come by and help yourself."