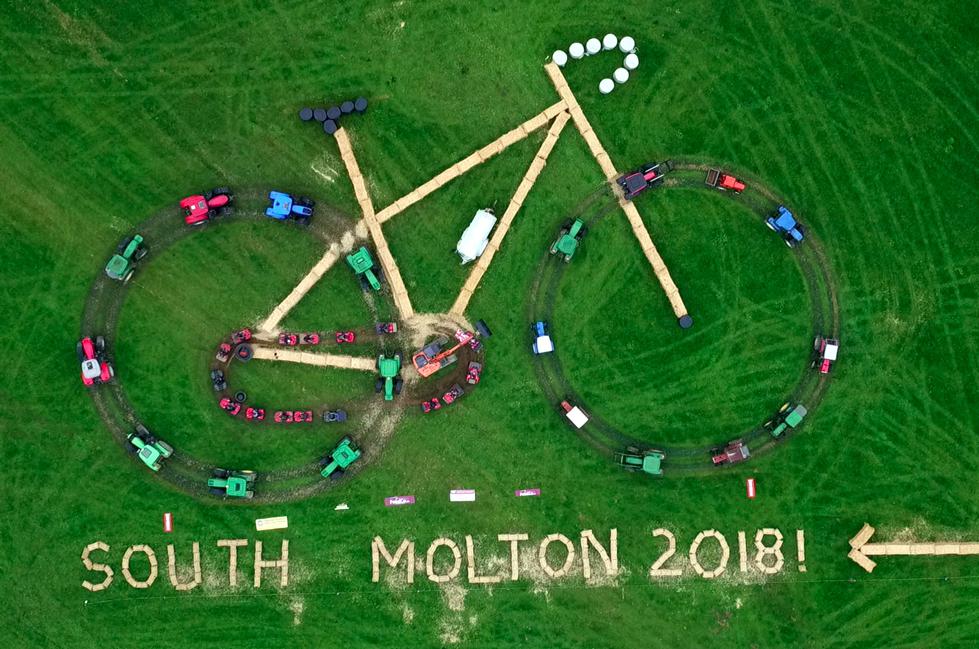 The work of art is helping to raise money for Devon air Ambulance
It featured moving wheels, pedals and a chain,
The work of art, which was more than 45 metres across, was made in a field near South Molton and involved one 13 tonne excavator, nineteen tractors and sixteen ATVs.
The tractors and quads were piloted by volunteer drivers who drove round in circles for an hour and a half, and were all in perfect sync as the Tour's peloton raced by. Unfortunately the helicopter filming the race was grounded due to low cloud, but local drone operator Rupert Brandon-King from Flyonix was on hand to film the spectacle which can be sen below.
The bicycle will now be entered into the Tour of Britain's land art competition, where we hope the hard work and creativity involved will be rewarded with a worthy prize.