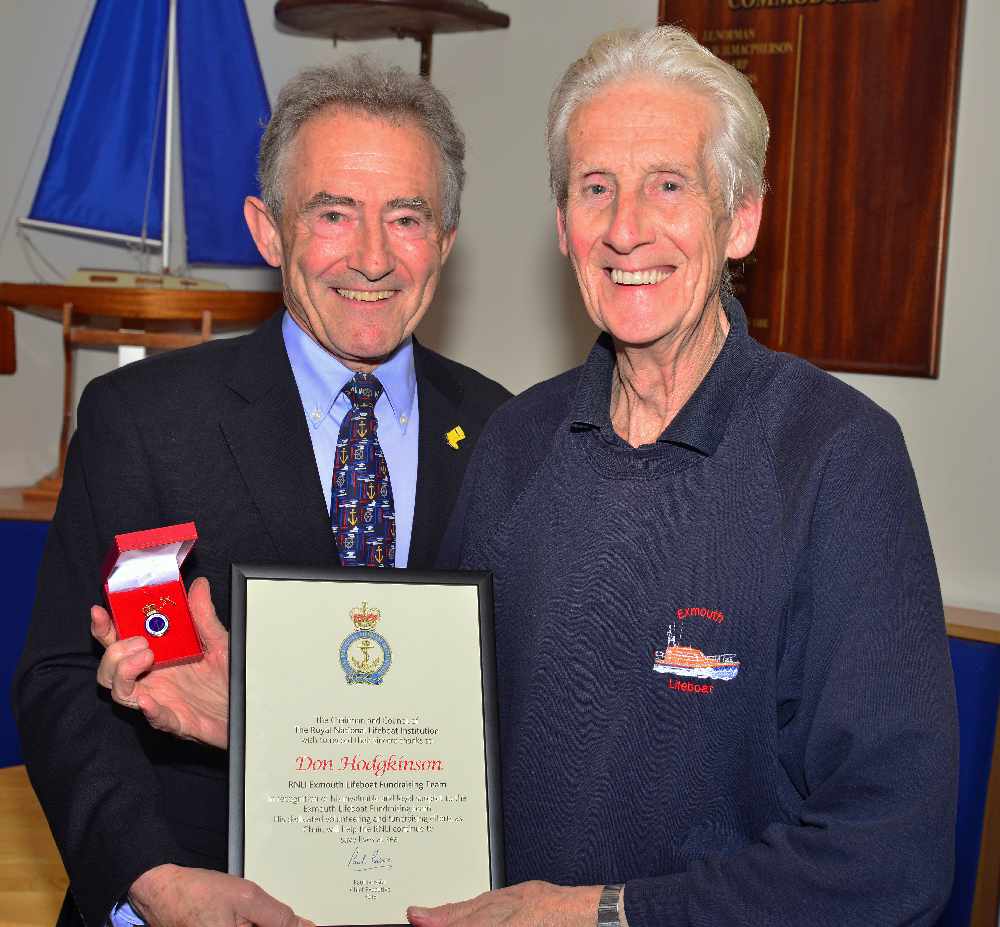 Don Hodgkinson, right, with RNLI chairman Charles Hunter-Pease (courtesy: Exmouth RNLI)
Tributes to Don Hodgkinson
The man known by Exmouth RNLI's as the 'grandfather of Exmouth's lifeboat station' has died following a short illness.
Longstanding volunteer Don Hodgkinson, who was 80, came to the East Devon town after retiring from the Hertfordshire fire service. He'd been connected to Exmouth RNLI for almost a quarter of century and had been boathouse manager from 2011 until his death.
Past and present volunteers at the lifeboat station have paid tribute to him.
Past Exmouth RNLI Lifeboat Operations Manager, Kevin Riley, said: "Don was the the quiet (well sometimes!) fundraiser, but many people will not know the other roles he carried out, taking him past the realms of just being a volunteer. How many crew, fundraisers and supporters knew that he served the RNLI as a box collector, sea safety advisor, station manager and very important to me as the ops manager served as a deputy launching authority."
Current lifeboat operations manager Ian Taylor said: "Don was always the friendly face at the station, welcoming newcomers, and tirelessly working away at the fundraising to keep the station operational. He would be the one you could go to with just about any query you had and he would say 'leave it with me - I'll sort it out.'"
"To the grandfather of Exmouth Lifeboat Station, thank you and rest in peace."
Funeral arrangements will be published in due course.