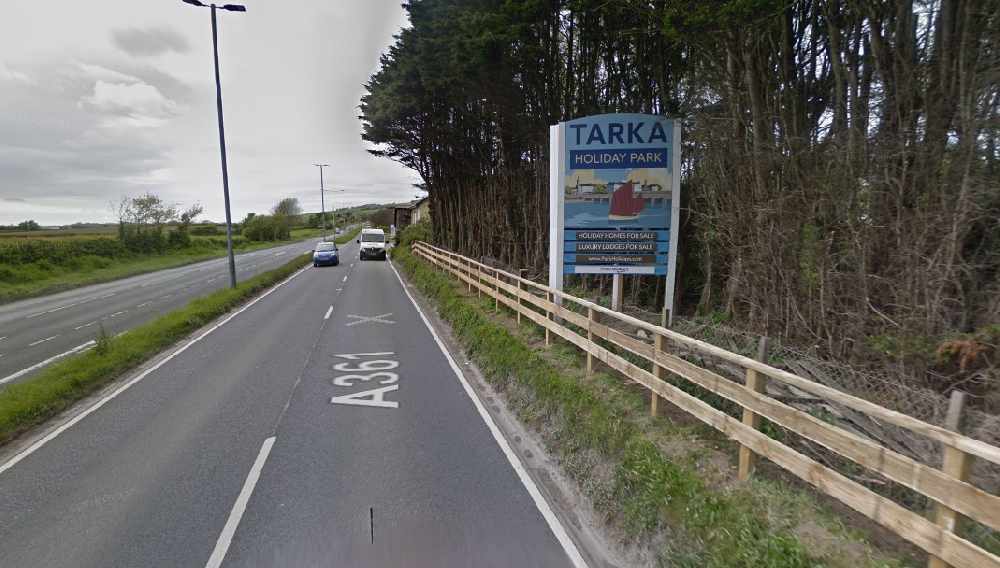 Credit: Google
Councillors said it would have an adverse effect on the landscape
Tarka Holiday Park's owners on Braunton Road, Barnstaple, wanted to convert a former fruit farm into the entertainment complex and have 116 new caravans.
The plan was to demolish the existing farmhouse by the entrance to Tarka Holiday Park and replace it with the new entertainments and pool complex.
The entrance to the park was set to be changed with a new roundabout provided on the A361.
But when Ashford residents said the plans would 'triple the size of the village' the number of caravans proposed was previously reduced from 150 to 116.
Councillors on North Devon Council's planning committee were recommended to approve the application, but they voted unanimously to reject the scheme.
A report to the committee said: "It is accepted that a proposal to expand the existing Tarka Holiday Park can only be accommodated in a countryside location and this proposal would facilitate further economic development and job creation. Community benefits could include public access to the proposed nature area, as well as any proposal for future community use of the proposed swimming pool."
Applicants Park Holidays UK said: "This is an important and substantial investment in the local tourism market aimed at setting high modern standards and providing a sustainable future for this holiday park that contributes positively to the local economy.
"This proposal provides a direct economic benefit to the Park and its local area through the provision of improved and upgraded facilities for holidaymakers. The best way to deal with our relatively short tourism season is to encourage the industry to create more all-weather packages, so the sector becomes truly resilient to poor weather throughout the entire year."
Around 70 new jobs would have been created if the plans were approved, while 300 jobs would have been created during the construction phase, the applicants said.
The proposed entertainment complex included a clubhouse, reception, shop, arcade and entertainment room.
The swimming pool complex would have housed a large 1.2m deep swimming pool, with a separate 0.4m deep 'Kids Pool' and a flume.
Recommending approval, officers had said: "The contribution that the provision of improved facilities that will diversify the range and improve the quality of existing tourism accommodation and the associated economic benefits to the local economy through jobs, during both the construction and operational stage, and the tourist spend this will bring carries substantial weight in favour of the proposal.
"The expansion of the holiday park will change the appearance and character of part of the wider landscape setting of the Conservation Area and will therefore have an effect on appreciation of the historic context, but having carefully considered all the material considerations in this case it is concluded, on balance, that the benefits significantly and demonstrably outweigh the adverse impacts."
However, the committee unanimously refused the plans due to the adverse impact on the landscape, the scale of the development was too great and it would have a negative impact on amenity of local residents.