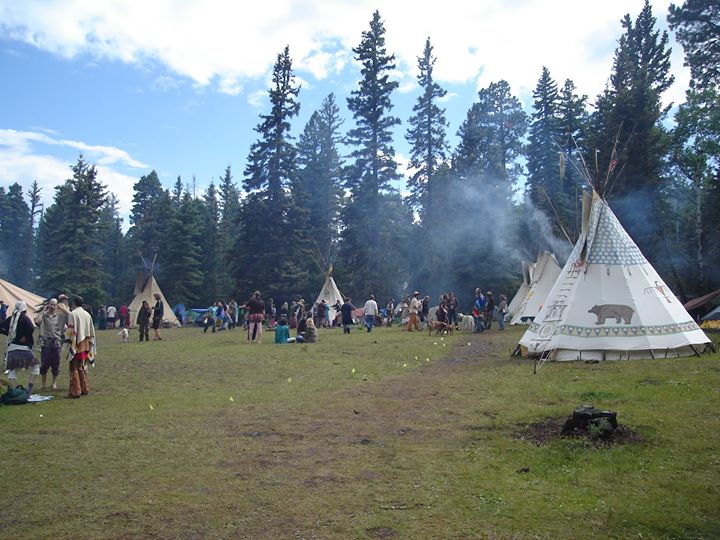 A Rainbow Family of Light non-meeting (file image non-curtesy of Rainbow Family of Light/Facebook)
Non-organisation with non-members may not have organised it
Saturday's not so super on Dartmoor. The national park's rangers have joined police in trying to break up an illegal gathering.
About a hundred people are said to be breaking local by-laws and also social distancing regulations.
The meeting is said to have been arranged by a group called the Rainbow Family of Light. A road block has been set up to stop more people joining them.
The Rainbow Family of Light is a hippy group that isn't a group. On one website, someone claiming not to be a member of the non-organisation writes: "Some say we're the largest non-organization of non-members in the world. We have no leaders, and no organization. To be honest, the Rainbow Family means different things to different people. I think it's safe to say we're into intentional community building, non-violence, and alternative lifestyles. We also believe that Peace and Love are a great thing, and there isn't enough of that in this world. Many of our traditions are based on Native American traditions, and we have a strong orientation to take care of the the Earth. We gather in the National Forests yearly to pray for peace on this planet."