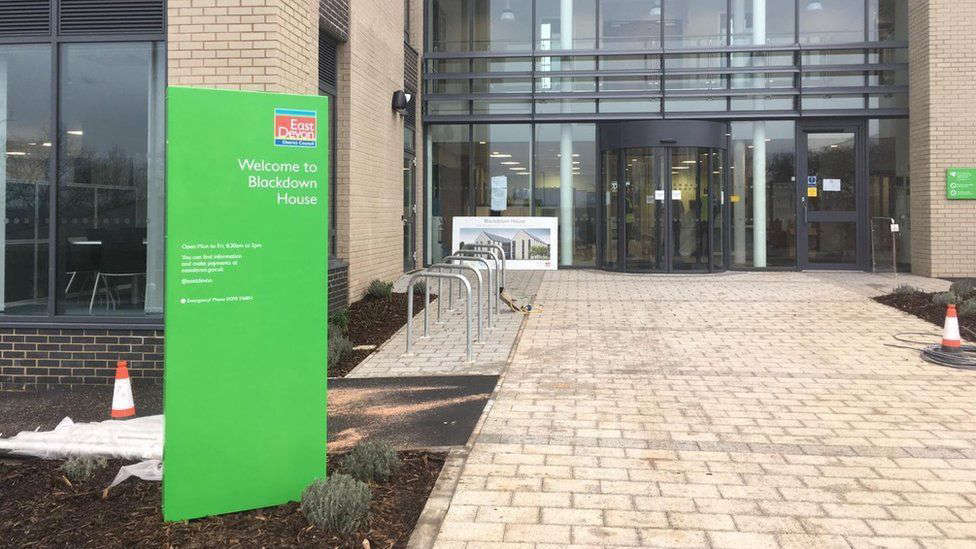 Two seats available after councillors resigned
Two by-elections for seats on East Devon District Council will take place on Thursday.
The polls, at Feniton and Honiton St Michael's wards, are going ahead following the resignation of two councillors. Councillor Luke Jeffry, who represented Honiton St Michaels (Liberal Democrats) stepped down to focus on his university course and Councillor Susie Bond (Independent) left her seat to be closer to her family in Berkshire.
With the balance of power finely poised on the council, these by-elections take on a particular significance. As it stands, the council is run by a coalition known as the Democratic Alliance, a combination of the East Devon Alliance, Liberal Democrats, Greens and some independents.
Both seats will be a three-horse race between Labour, Liberal Democrat and Conservative candidates. With the predecessor at the vacant Feniton seat being an independent this means at least one important gain is on the cards for either Labour, the Liberal Democrats or Conservatives.
In Honiton St Michaels, the Liberal Democrats will be looking to hold on to their seat.
Honiton St Michael's Candidates
Jake Bonetta – Labour
Jake Bonetta, who is just 18 years old, was elected to the Honiton Town Council in May and is currently the youngest secretary for a constituency Labour Party in the country.
He has a particular interest in youth services and improving play parks across the district. If elected he would not only be the youngest person on the council, but also the only Labour Party member, making co-operation across party lines vital.
Mr Bonetta said: "I think it's really important to work across boundaries and I think it's the only way you can get things done, especially with such fine lines that we see in East Devon at the moment."
"One thing I would really like to do as a district councillor is look into the ways we can boost Honiton's youth and sports infrastructure."
"I think it's so important that we do that and it's been a real shame to see a decline in support for these over the last five to ten years."
"We need to make sure that our youth not only feel supported in our areas but also have things to do, have places to go to really help them as they grow up and hopefully stay within the area."
"I'm feeling hopeful. It is an ultra-marginal seat at the end of the day, but I am personally feeling quite hopeful."
Outside politics, Jake is a customer assistant at a local store and has recently finished his A levels.
Jenny Brown – Conservative
Conservative candidate Jenny Brown is keen to improve rail services in Honiton and to re-open the front desk at Honiton police station. Keeping Honiton's public toilets open and promoting green energy by putting solar panels on homes are amongst her other infrastructure aims.
She says she would like to see an end of waste going into landfills, the planting of more trees and the installation of more charging points for electric vehicles.
Ms Brown said: "Being a local councillor is about being a champion for the community and I want to remind East Devon District Council about the priorities of the town that I have heard loud and clear on the doorstep in every road in Honiton St Michaels.
"I am proud to live here and I will work with everyone who has Honiton's best interests at heart."
Jules Hoyles – Liberal Democrats
Jules Hoyles is hoping to hold onto the seat for his party and to work as part of the Democratic Alliance.
Mr Hoyles believes the most important issue in Honiton and East Devon is the prevention of covid as well improving the provision of mental health facilities following the impact the pandemic has had had on many people's mental health.
He is also keen to emphasise the importance of fixing potholes around the town and improving pedestrian safety in the High Street and improving pavements.
In addition, the Liberal Democrat candidate would like to improve housing and provide more social and affordable housing for young people. He believes Honiton needs to improve its leisure facilities, playing fields and car parks to accommodate a growing population.
Asked how he would govern if elected Mr Hoyles said: "I would work towards achieving all of the things stated above by working closely with all councillors that share the same aims."
Feniton Candidates
Linda Baden – Labour
Linda Baden's priorities are housing, jobs and the environment, as well as making sure that houses are "sympathetic" to the local area and to the plans of the parish councils.
Ms Baden also highlights the need to create new and environmentally sustainable jobs and training for young people. At the same time, she would like to push for more youth programmes in East Devon's villages to help young people recover from the effects of covid.
The Labour candidate said: "I am standing because I think Feniton Ward deserves someone local who understands and cares about the villages."
"I would work with any councillors if it were in the best interest of Feniton Ward."
Todd Olive – Liberal Democrats
Todd Olive is a sustainable development graduate and climate activist from East Devon.
One of his aims is to provide "proper" representation for local people and to listen closely to what they have to say.
He said: "This is my home. I believe that for far too long East Devon was mismanaged by a Conservative administration that essentially neglected the best interests of the people that live here."
Mr Olive says he will balance the need to provide housing with the need to preserve the environment and beauty of East Devon, and to keep this in mind when crafting the new Local Plan.
Mr Olive wants to help the local authority do its part to tackle the climate crisis: "I believe local councils have a hugely significant role in stepping up to do something about the UK emissions portfolio."
If elected, Mr Olive would join his Liberal Democrat colleagues as part of the Democratic Alliance.
The electorate for Honiton St Michaels is 5,624, with an expected turnout of 25 to 35 per cent. The electorate for Feniton is 2,106 with an expected maximum turnout of around 30 per cent.
Polls will be open between 7am and 10pm on Thursday 8 July.
Attempts were made to contact Alasdair Bruce, the Conservative candidate for Feniton Ward, but he did not respond by the time of publication.