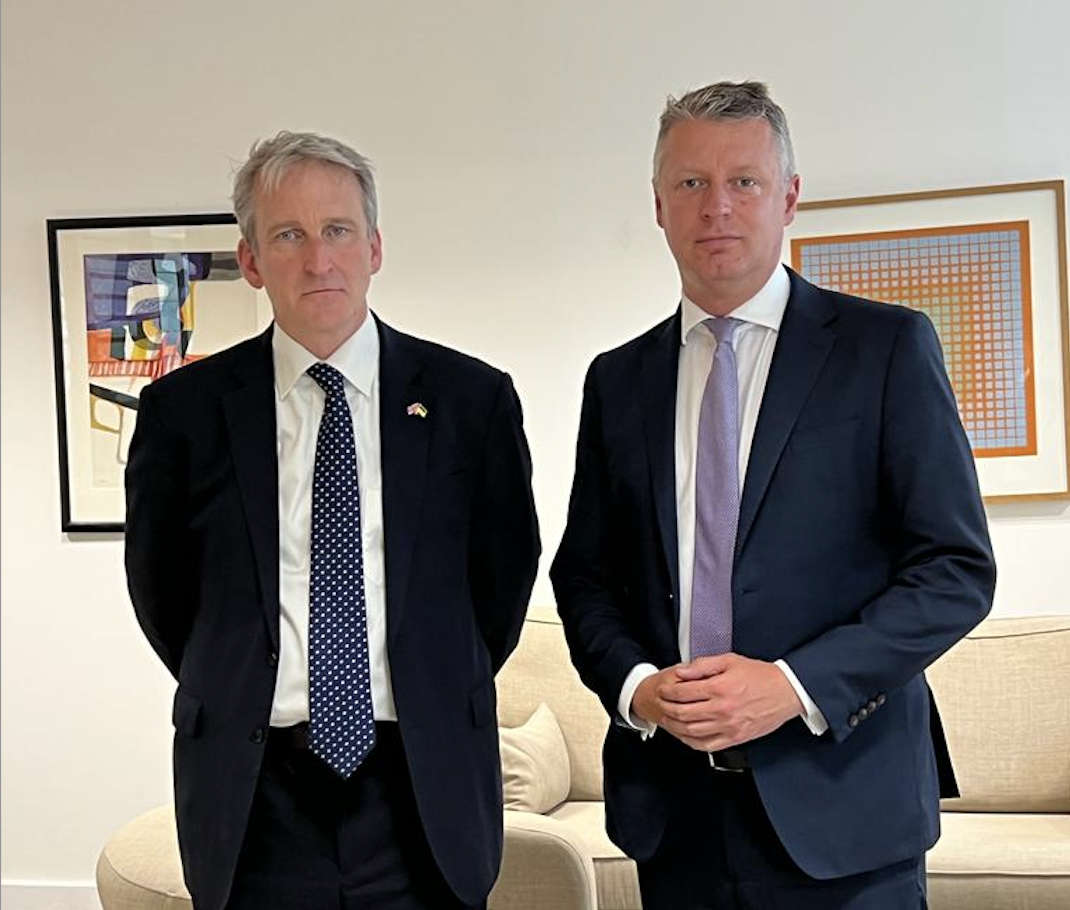 Luke Pollard, right, took Keyham residents to meet minister Damian Hinds
They meet government minister
Families of people affected by the Keyham shootings last summer have been to parliament to meet the security minister, along with MP Luke Pollard.
in a meeting with security minister Damian Hinds, they called on the government to tackle 'incel' culture of the type that led to the deaths of five innocent people in Plymouth. They want an online safety act.
So-called incels are 'involuntary celibates' - referring to people who believe that they are unable to find partners so turn to violent misogyny as a result.
Mr Pollard, who represents Plymouth Sutton and Devonport in the House of Commons, organised the meeting, having raised concerns about the growth of hateful online content and its possible links to the Keyham shooting.

He said: "I don't want to see another tragedy like the one we experienced last year ever happen again. That means we not only need reform of Britain's gun laws: we also need action to drain the swamp online. The government's Online Safety Bill offers us a chance to tackle the toxic underbelly of the internet that acts as a breeding ground for hate and incel culture.

"I'm so proud of the way Keyham residents today made the case directly to the Security Minister that incel culture must be included in the bill."

Ministers currently want to regulate social media companies based on their size rather than the risk they pose. This means full regulations may not apply to sites that host incel content and content glorifying violence against women and girls.
Mr Pollard has been making the case that whether the site is large or small, it is the risk to the public that should be the deciding factor rather than its market value.

Devonport councillor Mark Coker and Kev Sproston, chair of Keyham Neighbourhood Watch, also took part in the meeting.
Mr Coker said: "Keyham has really come together since the shooting last year. As the year anniversary approaches we will continue to look after one another and ensure this tragedy cannot happen anywhere else. This is helping our community to deal with the loss and grief."