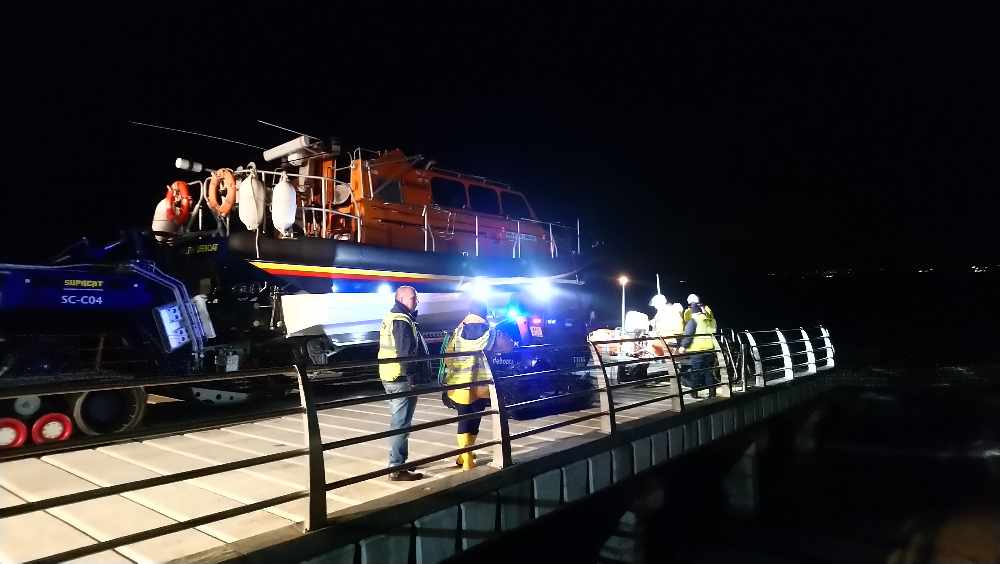 Exmouth and Teignmouth RNLI out simultaneously
Just as guests of the RNLI at Exmouth settled in the lifeboat station to sing carols on Friday night, the inshore lifeboat itself had to launch.
They were responding to a weak Mayday call from somewhere in the west Lyme Bay area, but a search of the River Exe for people or vessels in difficulty turned up nothing.
Teignmouth's lifeboat was on a shout at the same time searching the River Teign for two fishing boats. They didn't find anything either. Both lifeboats got as far as their M5 motorway bridges before calling off their searches.
Back at Exmouth's lifeboat station, the hall was decorated with lights, bunting and a huge Christmas tree. Honiton Band and the choir of Tipton St John gave their time and talents free and led the singing.
South West Volunteer Regional Family Support Coordinator, Shirley Halford says: "The event was part of the RNLI families programme with the aim of improving the way the RNLI engages with and supports the families of its operational lifeboat station volunteers and staff. Volunteers at Exmouth lifeboat station felt it was most fitting to have a celebration at Christmas, as this is the most anti-social time Crew volunteers can be called away by their pagers."